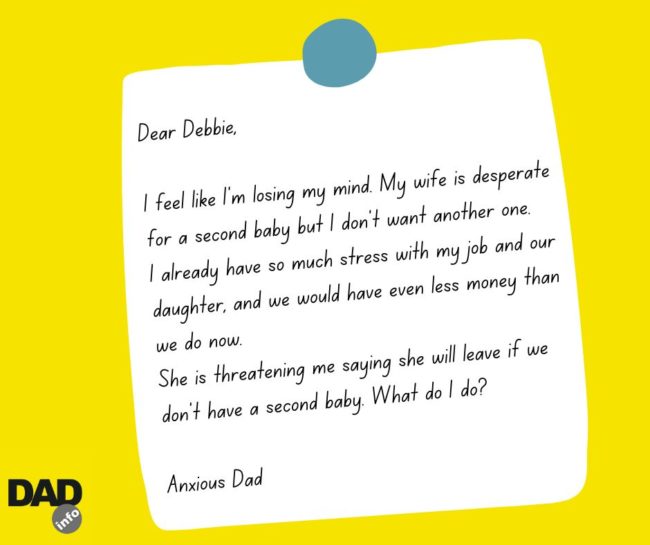 Dear Anxious Dad,
I am so sorry to hear that you are in such a difficult situation at the moment with your wife.
I am wondering why she is so desperate to have a baby, to the point that she is prepared to leave you if you don't agree to this?
This does worry me, as it feels very controlling and is such an extreme reaction.
As you have pointed out, a baby is a huge commitment in time and money. It has to be something that you are both in agreement with.
Would your wife consider mediation or couple counselling? I feel that you both need to really talk about this and try to reach a compromise or resolution, and discuss the reasons why your wife is desperate for a second baby.
Can anything be sorted out with work for you to make this less stressful? Counselling or mediation may be able to help with this too, to see if you are able to access some more support.
I do hope you are both able to find a good resolution.
Debbie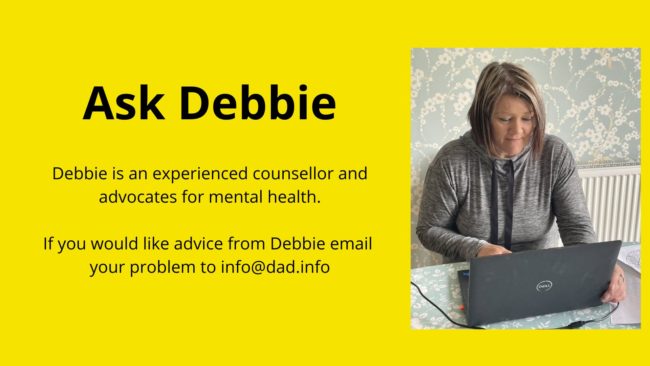 Support for dads
Our counselling sessions cost £48 (they are therapy not legal advice, for divorce and separation support  please use our forum). If you would like to find out more information about our online counselling, provided by experienced and qualified counsellors leave your details below and Debbie will be in touch for an informal chat to talk through the process and the costs. We work with young people (aged 10 and over) and parents.