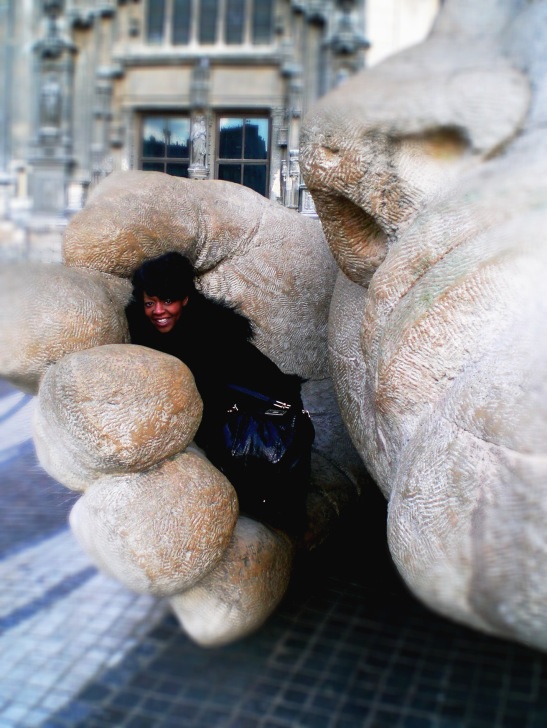 A few days after my wife died I opened up a new email account and asked people to send me their memories of her. At the time the messages I was hoping to receive had just one purpose: to provide me with content for Desreen's eulogy.
Naturally there was already a lot I wanted to say but having only met in our mid-twenties I was missing what should have a been a quarter of a lifetime of firsthand accounts of her experiences on Earth. Stories, quotes, recollections and photographs poured in from people I knew well and people I'd never met; I had a whole new picture of the person I already thought I knew so well. I met Desreen the child, Desreen the schoolgirl, Desreen the McDonald's table cleaner, Desreen the fashionista, Desreen the party animal and, sometimes, Desreen the terrible – I've never known anyone quite so adept at being simultaneously charming and really quite shocking. I spent much of the eight years of our relationship holding my breath through panic of what inappropriate thing she might do or say next.
After her funeral the emails inevitably dried up; I suppose the focus shifted from Desreen to Jackson and me. She was gone and desperately missed, and I suppose her life became concentrated into memories – some wonderful, some painful. And in the beginning the pain was still so raw as her friends, family, Jackson and I attempted to pick up the pieces and carry on as best as we could with our lives after her death.
Right now it makes me sad when I think of her presence fading. Of course I completely understand that I can't bring her back but that doesn't stop me wanting to keep her story alive. When I look at my little boy I know how blessed I am to have my own vivid and vibrant memories of Desreen, but it crushes me that his have been cut so short. No doubt that's why I've made every effort to capture, record and retain as much of her life and spirit as possible. I'm pretty tough of myself, though; nothing is ever quite enough. And that's why I had the idea to let some other people step forward and help me out.
Over the coming weeks I'll call upon the help of our friends and hand over my blog's guest posts to other people who also knew and loved Desreen. My observations about grief will occasionally be peppered with uplifting stories and contributions about a wonderful life we now miss but still cherish. A seemingly endless pool of creativity and talent will evoke fantastic memories of an amazing woman through writing, poetry, music, art, imagery, fashion and design, all in celebration and loving memory of my wife. She inspired me so much in life and, knowing what's coming, I'm so moved to see how much see continues to inspire others in death.
This is syndicated content from Life as a widower.
Content reproduced with the kind permission of Benjamin Brooks-Dutton
The views expressed in this blog are solely those of the blogger and do not necessarily represent the views of Dad.info.