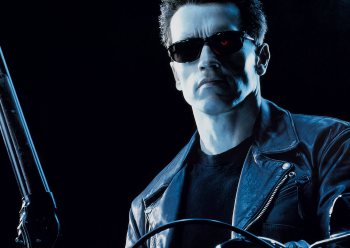 A few days ago a fellow widower asked me what my views were on whether he should still wear his wedding ring. I thought about his question for a long time. Not because I didn't feel like I had my own immediate answer but rather because I wondered what might have fuelled his indecision. Did he think that there might be a right and wrong answer to what I see as an entirely personal choice? Was he concerned about the timing of his ultimate conclusion? Was he worried about what his late wife might have thought? Or was he more anxious about what other people might actually think? 
Grief can have a habit of making you question everything. I have found that it can make me confident one minute and then desperately insecure the next. Confidence may not be something that everyone associates with bereavement but it's something I have certainly felt over the months since I lost my wife. It's not so much a confidence driven by self-worth than a boldness driven by not really giving a **** about the value others see in me. Petty insecurities about things like my appearance (or keeping up with appearances) have become really quite redundant; I just don't care that much any more. Instead my self-doubt tends to revolve around my position as a grieving husband and a striving father – little else matters to me. And so, on the face of it, I can understand why the gentleman in question would be concerned about what he should do about his wedding band. Perhaps he simply wants to retain a physical connection with his late wife. The problem is, it would seem, what others might think.
Since my wife was killed in November 2012 I've learned that people think all sorts of things but few people think exactly alike. And that's what makes pleasing everyone so altogether impossible. In the aftermath of my wife's death I was desperate to find empathy and support from other young widowers but initially struggled to find others willing to open up. I started this blog, pushed it really hard and then finally found others who were searching for the same thing. We helped one another immediately, we continue to do so constantly and I think that reaching out to the people I eventually found was probably the most significant step I could have taken in helping myself through the pain of grief. Yet insecurity still beckoned. Will people think I'm being dictatorial about grief? I asked myself. Will I be seen as an attention seeker? Will people just want me to shut the **** up? It wasn't long before the anguish that made me start writing this blog changed shape and focus and morphed into something that made me wonder whether I should stop.
Things progressed quickly: TV appearances, articles in newspapers and magazines, a book. What followed was more division of opinion and more insecurity on my part about what was right and wrong. But I quickly made a promise to myself: I would be the judge of what I deemed to be the appropriate way forward for my son and me – everyone else was entitled to retain their opinions in private but, ultimately, no one else could know what life was truly like behind our closed doors.
This was a turning point for us both; with other people's opinions cast aside, we could face the pressure of facing our own lives without the pressure of facing other people's views of them. When I stopped worrying about grieving the way other people perhaps thought I should and faced it in a manner that felt appropriate for me, I stopped 'being strong'. When I realised that maintaining my career at the cost of having a happy child went against everything that was really important to me in life, I gave up work to be with my son. When it occurred to me that I could build a legacy for my wife on behalf of our little boy by capturing the special moments of her life for him to cherish forever, I wrote a book. I appreciated that when all of these things collided – my vulnerability, my lack of work, my shift of focus – I might find things even more difficult than they already were and to some degree I did; I grew depressed. But I faced this and of course I continue to, knowing that it's not something that can simply be brushed aside with a good night out, a trip to the seaside or a sharp talking to. It will take time, energy, effort, patience and self-respect – none of the things that people who are quick to judge tend to invest in those they pass judgement upon.
In the last seven days I've finished editing a book that will, by the very nature of these things, be judged when it is released. I have also decided to embark on a career in freelance PR and copywriting, albeit part time and built around the occasional days that my son attends nursery. Doubtless there will be those who have their views on my transition from boardroom to spare bedroom as I attempt to build a future as a sole trader. These days, though, I base my decisions on just a couple of factors: would my late wife support me and is this the right thing to do for my son and myself? What else really matters? Can I let the views of someone I don't even know – a troll, perhaps – hold me back? Can I grow concerned about how those I think I know really view the decisions I make? Is there ever any pleasing everyone? And in pleasing everyone else, would I risk leaving my son and myself displeased and dissatisfied in my own sense of conviction?
I think a lot about that guy pondering over his wedding ring and I wonder why he or any of us really worry about what anyone else thinks. It's a damn hard place to get to but now I'm there I realise that the only way to avoid criticism is to do nothing and say nothing at all. And what would be the point in that? If I'd done nothing I would never have found any of the people who have helped make these last fifteen months more bearable that they otherwise might have been. If I'd said nothing I would have hidden the grief that I now know I needed to show and share. And if I had spent the whole time worrying and hiding from those people whose only mission is to criticise almost anything that anyone does, I would almost certainly never have left my front door. And had I locked myself away inside my house those same people who criticised my motives for putting myself out there in the first place would have asked, What sort of example is that waste of space setting for his son?
This is syndicated content from Life as a widower.
Content reproduced with the kind permission of Benjamin Brooks-Dutton.
The views expressed in this blog are solely those of the blogger and do not necessarily represent the views of Dad.info.