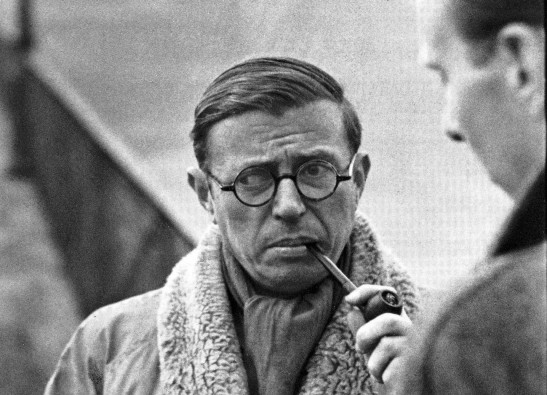 "If you're lonely when you're alone, you're in bad company.
Modern life doesn't afford us much time to ourselves. Work, public transport, mobile phones and social media can make it feel like we're always in company, like it or not.
So it's only when we really switch off from human contact that we can truly measure our feelings towards being alone.
Some of us relish in it, talking to ourselves as a means of guaranteeing intelligent conversation. My wife called this 'Mum'.
Some of us indulge in it, taking time to pamper and prune. My wife called this 'beauty school'.
Some of us need in it, using the time out to reflect and absorb some much needed calm through relaxation or meditation. My wife called this 'just **** off for a bit, I never get any time to myself'.
But many of us really fear it. If you stopped ten people in the street and asked them each how they would 'like' to die there would probably be a pretty even split of 'happy', 'peacefully' and 'in my sleep'. You'd be hard pushed, however, to find someone who said 'alone'.
I find the concept of loneliness in a connected society somewhat paradoxical. If you want a conversation with someone to break the cycle of solitude you can simply go online and find a friend who feels the same way. You can see when they are there and whether they are up for a chat, et voilà, a virtual chinwag.
But then not being alone, either physically or virtually, is not necessarily a remedy for loneliness. I rarely get chance to be alone at the moment because so much contact, affection and goodwill continue to pour in to both me and my son. I have him by my side too and he is like my little joey right now (a baby kangaroo, not Essex). I'm not alone but I am lonely.
So I think Jean-Paul Sartre had a point in normal life but perhaps not in grief life. In not considering loneliness caused by grief, he missed a subtlety that people surviving the loss of a loved one will understand. So I'm owning this quote, J-P!
"If you're lonely when you're alone, you've had good company– Benjamin Brooks-Dutton
I'm lonely because I know what I had. If I were sat at home alone on a big sofa on a Saturday night watching a film that wasn't really holding my attention, I wouldn't feel lonely knowing my wife was in the next room, at a friend's house in the next street or even in a hotel room on the next continent.
I'm lonely not because I'm at a loss for someone to converse with but because I've lost the person I really really want to talk to.
So there's lonely and there's lonely, but then I keep finding that the most important words in the English language carry too much weight and significance to be captured so one-dimensionally in a single collection of vowels and consonants . God knows if Inuits really do have dozens of words for what we call 'snow', but if they do, how strange that 'love' and 'loneliness' are used so broadly and have so few variations.
Perhaps what I feel (what we feel in this situation) is best described as 'solitary'. That's still not it though so, once again, I find my first language inadequate in explaining the pain and isolation of loss.
This is syndicated content from Life as a widower
Content reproduced with the kind permission of Benjamin Brooks-Dutton