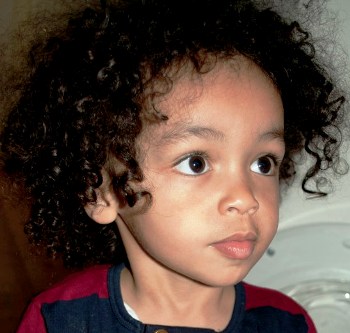 Many years ago my maternal grandmother explained to me how she saw life and death. I was probably no more than ten when she asked me to walk over to her and take a good look at a pot plant on the windowsill in my parents' living room. It was in flower and a few of its leaves had fallen onto the soil and dried.
She pointed to the body of the plant itself and asked me to imagine it was her. She then explained that the flowers in bloom were the families she'd created through her daughter and her son, my mum and my uncle. She then turned the plant around and showed me a number of little buds that hadn't yet flowered. She said that they represented me, my brothers and my cousins and that the reason they hadn't opened yet was because they (we) had their (our) entire lives ahead of them (us).
She then pointed to the dried leaves on the soil and explained that, one day, they would represent her. That her days as the roots and the stem of the plant would come to an end but that she would live on through us by being taken back into the soil and feeding us through her old life.
She never once mentioned God or heaven. I think she simply believed that she was creation. That she'd created our family and that the family which she'd created would continue to create because of her creation.
I often wonder if she remembers that conversation as well as I do because I've thought about it a lot in recent months.
It's hard not to think about what happens after someone you love so much dies. It's difficult not to stray towards the spiritual because it's too hard to accept that such important questions can't be answered. Maybe it's just too much for a person to accept that a loved one's end could be the end.
But when I look at my son there is one thing that I am clear on because of that conversation with my grandma. His mum lives on in him. He is her and he is me because we created him.
I want to begin to explain this to him to help bring him some comfort on days like today when he has been so desperate to have her back. So this is what I'm going to say.
You're her
You're her,
You're me,
We're us,
We're we.
When three,
Then we,
Now two,
Still three.
I go,
No me,
You're here,
Still three.
In you,
Still we,
You're her,
You're me,
You're you,
All three.
This is syndicated content from Life as a widower
Content reproduced with the kind permission of Benjamin Brooks-Dutton