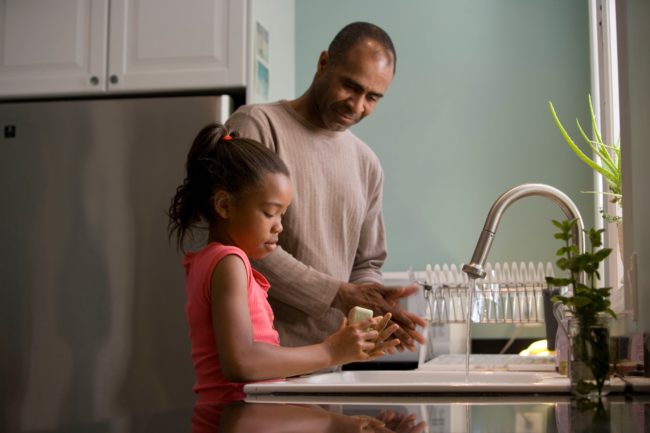 Have your contact arrangements changed as a result of lockdown?
Co-parenting is never simple, and through the pandemic unexpected challenges have left families struggling. In March 2021 the Children and Family Court Advisory and Support Service has seen an increase of cases by 38% when compared to March 2020. We have seen this change reflected in our forum.
One Dad wrote:
We asked family law solicitors, Stephanie Kelly and Parisa Faridi from Cordell & Cordell to discuss the impacts of lockdown.
Firstly, what is the impact of lockdown on family arrangements?
There has been a surprising rise in the number of child maintenance disputes during the pandemic. We can explain this, in part by the increase in the divorce rate. However, we are increasingly seeing parents use the pandemic to renegotiate an existing agreement on child maintenance payments. This might be because parents are experiencing a reduced income as a result of redundancy or the furlough support scheme.
Secondly, what are the key changes in contact arrangements due to the lockdown?
When Child Arrangements Orders are put in place, we can't anticipate every situation. For example, can we enforce child contact if the other parent is in quarantine/self-isolation?
The High Court made a recent judgement – (K (A Child) (Stay of Return Order: Asylum Application) (Contact to a Parent in Self-Isolation) [2020] EWHC 2394. The Court considered whether a self-isolating parent travelling to England (from a non-exempt country) should be stopped from having contact. The Judge felt it was not in the child's best interest to be exposed to a parent that could be infected. This would therefore constitute a reasonable and valid reason for not complying with the existing Child Arrangements Order.
Thirdly, have variations in child arrangements increased?
Many parents will have concerns surrounding their children and COVID-19. The government guidance is that children can travel between parent's homes. However, this does not stop parents from worrying about their safety when mixing with another household. The guidance promotes the need for common sense and to sensibly assess the circumstances. However, the issue arises where the parents do not agree. There has been a rise in applications to the Court. Parents are coming to seek either enforcement of the terms of a Child Arrangements Order or variation to the Order to restrict contact with the other parent.
Finally, are parents wanting more time with the children now they are working from home?
No. We have noticed the opposite. Parents are at home more juggling work with children. Parents are needing the other parent more to help them navigate through this difficult time. Flexibility is more important now to ensure the safety and well-being of the children. We have seen an increase in amicable and temporary changes in Child Arrangements Order to accommodate the working arrangements of both parents.
About Cordell & Cordell Solicitors
For more than 25 years, Cordell & Cordell has exclusively practised family law, focusing particularly in men's divorce. As advisers before, during, and after divorce, Cordell & Cordell offers assertive divorce representation, whilst helping battle against the multiple stereotypes that fathers often face.
Cordell & Cordell's divorce solicitors are committed to protecting dads' rights in child custody battles and other family law cases.
As an international family law firm, Cordell & Cordell has connections across the globe, ensuring clients receive the very best service and resources from its divorce solicitors in fathers' family law.