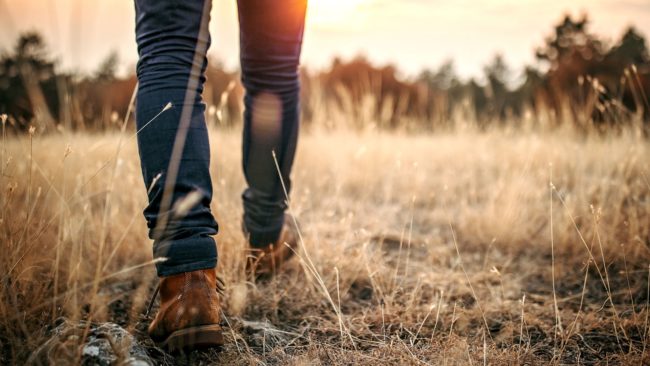 It's World Mental Health Day, but we believe you should focus on your mental health every day.
Suicide is the biggest killer of men under 50, and even if you don't feel low now, there are ways you can optimise your every day mental health to help prevent those dips and cope better with what life throws at you.
Here's how:
Get fresh air every day
It can be particularly hard to find time for getting outdoors when you have a full day of work and responsibilities at home too. However, even 20 minutes of time outside can make all the difference. Try taking the kids with you for a dusky walk in the evening, or a dog walk after dinner. Your lunch hour is another opportunity to stretch your legs and get outside too. If you have a bike, try riding your bike to work. The weekends are a great opportunity to enjoy being outdoors, even in colder weather. The kids will love rambles through the woods, walks along the beach or family cycle rides.
Do more of what you love
Look for pockets of time when you can indulge in your hobbies or interests. Your partner could make a plan with you for making sure you both get regular headspace time. With that time you can do whatever takes your fancy- listen to a podcast, go for a run, read a book, or perhaps even try something new.
Socialise
Seeing other people outside of your family is important. Socialising helps reduce stress and anxiety, as well as improving mood. Try and find the time to meet a friend every few weeks, or meet up with other families together with the kids.
Look to reduce stress
This one sounds easier said than done, but you can reduce stress by creating boundaries and saying 'no' more. Turn down anything that stretches you too far and will add extra pressure- even seeing relatives. Avoid packing too much into your weekends and try and find space to just take it easy. You'll know if something asked of you feels like too much- don't be afraid to put yourself first.
Exercise
As mentioned above, getting fresh air is important. Exercise is also key. You can either kill two birds with one stone by exercising outside, or take part in regular activities that you enjoy. The local sports centre will offer squash, badminton, swimming, and the gym, but look online also for sports teams you could join. Exercising at home is increasingly common too, and great free fitness videos are available on YouTube.
Use your mind
Engage your brain every day somehow- even for only 10 minutes. It gives you a sense of achievement and growth. There are free apps like Duolingo that offer many languages to learn for free, or hit the local library for some new books to read. Try completing a crossword, or learning a new DIY skill- it's all positive for your brain.
Talk to someone
Men can find it difficult to open up, however it can be the difference between positive or negative mental health. Share with your partner or a friend what's stressing you, or you could attend a local Talk Club in order to chat to other men in a friendly, easy-going setting. If you find yourself feeling overwhelmed and struggling to cope, see your GP, or you can contact one of the support lines/ text services listed below.
Further support
Call the Calmzone helpline from 5pm