Getting children to sleep can be challenging at the best of times, but if there's one night where bedtime is sure to be a struggle, it's Christmas Eve. The magic of Christmas is exciting and stressful in equal measure. What can you do to help your children get the best possible sleep and to create the essential time you need on Christmas Eve? Panic not. We enlisted the help of The Sleep Site's, Dave Gibson, on his top ten tips to help you out…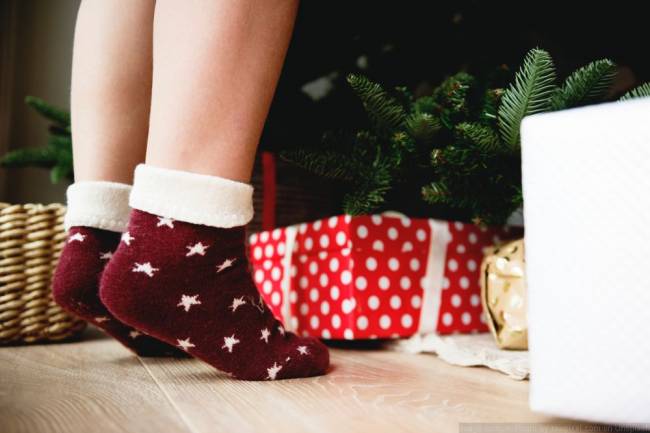 1. Agree on a plan
With under a week to go until Christmas, the best thing you can do is to agree a plan for the whole family. Work out all the logistics… what are the bed and wake up times? Who sleeps where? What are the sleeping arrangements – are children, who don't usually share rooms, staying together and in strange beds and bedrooms?
2. Prepare children for Christmas Eve
Let them know what is going to happen so there are no surprises or melt downs. "We are going to sing carols, then come back home to put out Santa's tray and the reindeers' carrot. Then it's bath time…then we will read the Night Before Christmas… and then it's sleep time. Whatever the plan, share it with your children to prepare them and aid positive association with sleep on Christmas Eve.
3. Dry run on any 'firsts'!
If your children will be sharing a room with other kids over the holidays, aim at having a practice run before the big night, so that the novelty is not such a huge deal – this is especially worth doing if they haven't slept in the same room before.
4. Start Christmas Eve morning early
This helps to set everyone's body clock to start early in preparation for Christmas day and will also give your children longer to tire themselves out during the day. Keep children busy during the day too, with lots of exercise outside. This will help them to get to sleep more easily later that night and to have a deeper night's sleep. Try a long walk as a family, play some sport together, and burn off all of their energy.
5. Sugar intake
Keep sugar intake to a minimum, and set a curfew to stop all sweets by late afternoon. Tell relatives and friends that may be staying or visiting so they don't offer treats in the evening that could give a sugar over load on the run up to bed time.
6. Bedtime notice
One of the best tips is to give children plenty of notice when bedtime is coming. Give them a 30, 20 and 10-minute warnings or countdowns and keep to your agreed bedtime boundary.
7. Try to keep the stimuli low as bedtime approaches
Loud music, big action movies and boisterous games are not sleep conducive. Set a device deadline of at least one hour before bedtime (including TV and all computer games) as the blue light emitted from devices confuses the body clock and makes it harder to fall asleep. Swapping to another fun activity or a family game is often a great way to get your little one to put their device down
8. Allow extra time to wind down
Ideally, you would stick with your usual bedtime routine, i.e. bath, brush teeth and story. But, if you think it's going to take them longer to get to sleep, get them into bed ½ hour earlier to allow for the additional excitement. If you are away, try to make the bedtime routine as familiar as possible – and bring toys, books, Moshi Twilight and even bedding and their favourite pillow to make your child feel secure and 'at home'.
9. Give them a positive association with sleep beyond Christmas!
Many children struggle when parents leave the room. A friend who was dealing with this issue has recently pointed me to the Moshi Twilight app. The app cleverly combines sleep stories with relaxing music and soundscapes to aid your child to drift off to sleep. The audio has been carefully designed to slow down in rhythm to naturally induce sleep. After you have gone through your normal bedtime routine and your child is tucked up in bed, you can turn down the lights, play the Christmas sleep story and quietly leave the room. To get your routine set for the night of Christmas Eve start playing Moshi Twilight stories a few nights before Christmas Eve so Santa's arrival is not the only thing they are looking forward to.
10. Prevent them from becoming overtired
Ultimately, aim to settle children in bed before they are overtired especially when they are going to be excitedly looking forward to their new toys. Being overtired is often the initiator of 'hyper' behaviour. You can always use; '"Santa always comes with lots of presents for children who get to sleep on time on Christmas Eve'' as a final incentive. You could even give them one present early with a note from Santa telling them to make sure they get to sleep quickly so he can bring the rest of their presents.
About the author
Dave Gibson is the founder of thesleepsite.co.uk. Dave has been practicing as a Naturopath and Osteopath in London for over 15 years and he is also a qualified hypnotherapist, providing naturopathic advice across a wide range of conditions to promote good sleep patterns and quality sleep.