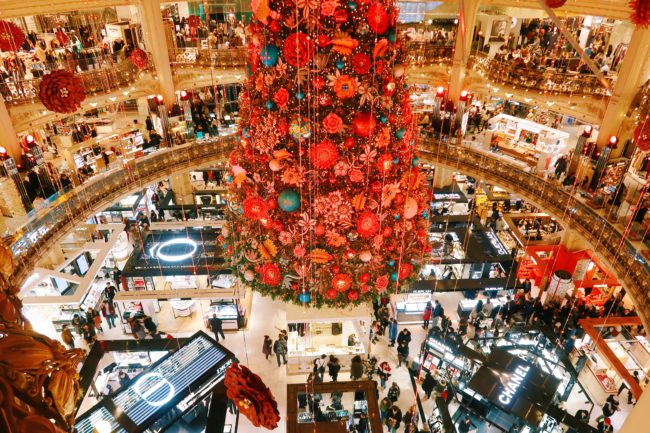 Cost of living crisis slashed your Christmas budget? Never fear. It's entirely possible to have an equally great Christmas for less cash.
While you may feel like you don't want to let your children down with a naff present, there are ways to avoid splashing mega cash and still please them. Plus, we have plenty of ideas for saving money on food, wrapping paper and more.
What can I afford?
Before hitting the shops and saying yes to extravagant requests from the kids, work out what you can afford to spend on Christmas. Setting a budget removes the stress of potential overspending. Plus, remember that while it's easy to get carried away, Christmas is only one day. It's not worth getting into debt or spreading your finances too thin for.
Decide on who to buy for
It may be a long-standing family tradition to buy for every adult in the family, but is it affordable or necessary? Instead, float the idea of doing a secret Santa among the adults, or not buying for the other adults at all. Does your sister-in-law need yet another bubble bath set? We think not.
Shop savvy for deals
Try and get the kids to write their Christmas list during November, so you can aim to make the most of Black Friday deals. There are many discounts available even before the big day- especially earlier during Black Friday week. To ensure you're getting the best deal check price tracker sites such as CamelCamelCamel. Our biggest tip for Black Friday, however, is to decide beforehand what you're buying and stick to it- the lure of bargains can easily make you spend more than you intended.
Buy refurbished
If it's tech they're after, consider opting for a refurbished model. A refurbished iPad or Apple watch will save you hundreds, and stores like CEX offer pre-loved Playstations, XBox's and games for big savings.
Buy second hand or from charity shops
Kids won't care whether their toy garage is brand new or from eBay. Local charity shops are a goldmine for inexpensive gifts, including books, toys and even dressing up outfits. If it's a certain item they're after, look on eBay or Vinted, where it's likely you can pick up the same item for less. The same goes for teens- designer clothes and accessories can be picked up for much less on Vinted, including Nike trainers and sportswear.
Save on Christmas dinner
You needn't have a big, expensive turkey for Christmas- chicken is just as nice, is less hassle and tastes very similar. Look for frozen items for your meal for the big day- frozen meat, vegetables and desserts usually cost less. If you're having guests, ask them to bring something to contribute for the meal- perhaps drink or a pudding. Plus- don't feel you have to have traditional Christmas dinner at all if you don't want to- if you would prefer pizza or tacos then go for it!
Get the kids to make cards and wrapping paper
This is both a great way to keep kids entertained, and a fab money saving idea. Using folded card or paper, get the kids to go wild with the pens, glitter and stickers to make cards for friends and family (we guarantee that a homemade card will make them smile!). Children can also make paper chains by decorating paper, cutting into strips and sticking them together. If you want to save money on wrapping paper, the kids can also decorate plain paper with paints, pens and craft items. They will love telling relatives that they made the wrapping paper!
Keep perspective
Above all else, remember what Christmas is about. It can be tempting to overspend and shower the kids with gifts, but it will be the time spent with family, or the fun you had together that will remain in their memories.