Resuming an active sex life after you've had a baby can be a bit of a challenge. There's the tiredness of course, and your partner's bound to be a bit tender for a while. And when exactly are you supposed to find the time between the endless feeds and changes?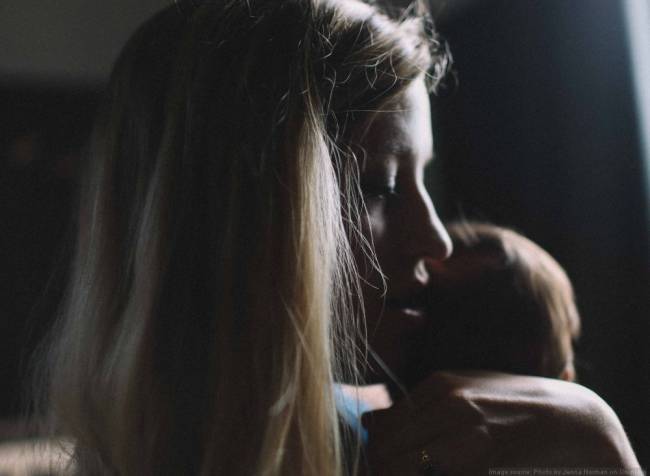 If they're honest, most new parents would admit that their lovemaking isn't fantastic for the first few months after baby's born.
Much as you'd like to jump back into bed with your partner at the earliest opportunity, the chances are that the only thing you'll be getting is sleep. Dr Margaret McCartney gives you some advice on getting it on again…
When can we have sex again?
The simple answer is whenever you both feel you want to.
You don't necessarily have to wait for your partner to be given the all clear by her GP at the six-week check-up, and many couples do start having sex again during the first month after birth. Then again, some couples don't resume lovemaking until after six months, even 12 months.
There's really no golden rule or fixed timetable, and it all comes down to how comfortable you and your partner feel about it. Much will also depend on how your partner feels, especially:
if she is still sore or bruised from giving birth
if she had stitches after the birth
if looking after your baby leaves her exhausted
if her hormones have not yet readjusted, with the result that sex is the last thing on her mind
Also, bear in mind that her self-confidence may have taken a knock: she may be worrying about stretch marks and how she's going to regain her pre-pregnancy shape – and she may be worried that you won't find her as attractive or sexy as you did before. If this is the case, a little reassurance will go a long way.
Your relationship when you have a baby
I want to get intimate, but my partner doesn't
There are any number of reasons why your partner may feel that she is unable to resume an intimate relationship with you. Whilst it can be frustrating for you, it is important not to feel rejected.
Try and talk things through with your partner and encourage her to explain how she's feeling, physically and emotionally.
You could also try and find some you time – a few minutes here and there to hug and talk freely with each other will help to rekindle the closeness and affection.
Postnatal depression?
If your partner continues to have no interest in sex, it may be a symptom of postnatal depression, although be aware that there are other factors that can influence her libido.
If you suspect that your partner is depressed, read the Dad.Info advice on postnatal depression and encourage her to see her GP.
How far can we go?
As far you want really, although you don't have to have full intercourse straight away. Many couples enjoy other forms of stimulation as they get to know each other's bodies again before making love.
When you do decide to have full-blown sex again, try choosing positions that will not cause your partner discomfort if she's still feeling a little sore. Let her control things by being on top, for instance.
And there's certainly no reason why you can't give your partner an orgasm.
It's possible that your partner may need a little extra lubrication – such as KY Jelly – the first few times you make love after the birth.
Any no-go areas?
You shouldn't perform oral sex on your partner for two or three months after she has given birth.
If she hasn't healed completely (internally as well as externally), there is a chance that you could cause an infection in her womb and vagina.
There is also the possibility of passing air into any open blood vessels, which can cause fatal air embolisms.
As for handling your partner's breasts:
just make sure that she's comfortable for you do so, and that they're not too sore
if she's breastfeeding, beware of tender or cracked nipples – and be prepared for her to leak breast milk when she gets aroused
A word about contraception
You've got a new baby and you're adjusting to life as a family, so the last thing you need is for your partner to immediately get pregnant again.
Just because she's recently had one baby, it doesn't mean that she's immune to pregnancy for a while – and bear in mind that your partner can get pregnant even if she hasn't had her period yet.
So, yes, it's definitely time to think about contraception.
If your partner is breastfeeding, she should avoid taking contraceptive pills as they can interfere with milk production.
If you're uncertain about which birth control options to use, speak with your GP