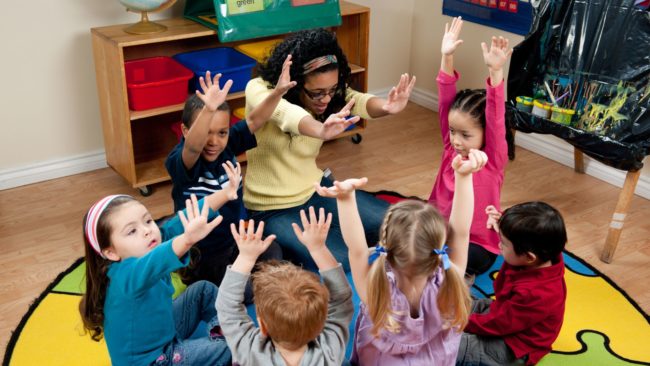 By Chris at Dadology
When I was expecting my first child, the phrase 'preparing for nursery' seemed almost laughable. How could anyone possibly prepare for their mini-me to leave home and put their trust in the hands of strangers? But here we are: my toddler has just begun his adventure at nursery. I'm standing at the gates, bawling my eyes out, not because of my separation anxiety, but mainly because of the endless sickness bugs I'm about to endure for the next 16 years. 
Anyway, read along as I share five simple yet essential things that made the transition to nursery much more manageable.
Figure out snack packing
It's no easy feat to fit a week's worth of snacks into one tiny lunchbox – but never fear. You can stock your little one's snack drawer with nutritious, delicious treats for days with the right strategy. My little munchkin is a professional foodie at 16 months, so I ensured he had plenty of snacks between the meals.
I checked in with the nursery staff regarding their serving sizes at lunchtimes – that way, I wasn't packing foods my toddler would never get through and would eventually go to waste.
Plan your route
I can't stand being late; it even gives me anxiety when I'm only ten minutes early! While battling with a toddler and traffic it's wise to plan your route for the drop offs and pick ups. Whether I was driving in a car, walking, or galloping with a horse and carriage, whether I took a shortcut or the scenic route, I'd have a plan figured out before leaving the house.
That way, I didn't get late, flagging down nursery staff because my little one had missed his story time or ended up standing in the playground on my tod because I was two hours early for pick up.
Understand that nurseries are a breeding ground for the plague
Whether it's the flu season or not, why not get ready to be sick anyway? If you have a toddler at nursery or know someone with one, chances are you already are. With all those little ones running around, drooling and getting their hands on things that aren't necessarily sanitary and putting them into their snotty little mouths, it's no wonder why nurseries can often seem like a breeding ground for the plague.
If you've ever been in one during a particularly nasty cold outbreak and noticed an array of sneezes and runny noses mingling, then you know what I'm talking about. So don't worry if you're feeling rough and sick for the first time; it's all just part of the nursery experience.
Your kid will be more social than you
My toddler instantly made new friends and enjoyed eating cakes and playing hide and seek like a pro. I took him to 2-year-old birthday parties and first-time gatherings at houses bigger than Buckingham Palace.
He became the beacon of social activity with all the other young children at the nursery and was invited to different activities almost weekly. Thankfully, I got to tag along and experience some fun as well.
Make sure to have the nursery essentials
There aren't too many, but when packing for your little one's first foray into the wide world of the nursery, it's a good idea to include the following essentials – a backpack containing a lunchbox and water bottle, a coat for outside play. Hence, they stay warm on the park and playground trips and have sturdy shoes to withstand time spent running around with other kids. 
All these items are invaluable while navigating the early days at the nursery, ensuring your child is ready for whatever adventures await.
It's a rite of passage for every parent to take their kids to nursery and experience the world of fun and learning that awaits them. Sometimes, knowing what to do and how to prepare can be nerve-wracking, but being prepared should make the transition easier. 
Now that you're armed with knowledge, say goodbye to naptime cuddles and get ready, parents – your little one is about to start tackling a new age and a significant change. Take a deep breath and watch your baby grow.