by Tom Kreffer
Raising toddlers can be challenging.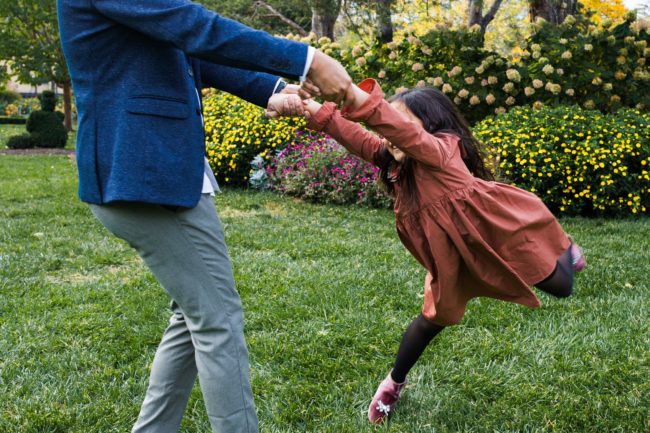 They're at a famously tricky stage of life, getting to grips with these terrifying things called emotions and learning that the world is a much bigger place than they initially thought.
They're figuring out how best to navigate it, and your job as a parent is to guide them through this journey of discovery.
My son, Arlo, is over two and a half. He's coming to the end of his tenure as a toddler. I can see it already in his boyish features; he's transitioning to the next phase: preschooler.
Nevertheless, as with every stage of parenthood, there's a lot of on-the-job training, and I want to share with you a few things I've learnt about these fascinating little beings we call toddlers.
They want to get involved
Toddlers love to be included in everything you do. In fact, as I'm writing this sentence, I've just overheard my partner explain to Arlo that she needs to sweep the floor. His response? 'Let me do it with you, Mummy.'
Arlo loves to 'help' with the chores. Vacuuming is our thing. I use our real vacuum cleaner, and Arlo follows me with his toy vacuum. It's a thing that we share, and I cherish it, especially as it won't be our thing for much longer. Hopefully, we can find another thing.
Try it. Get them involved. It might take you ten times longer to do something, but it's not really about that. And yes, there'll be those occasions where you don't have the luxury of being able to refold the washing eight times, but I hope you take my point.
The biggest gift you can give a toddler is your time
I suspect this advice is valid for all phases of childhood. When you give your toddler your time, ensure it's of the highest standard. That means being present and in the moment.
Toddlers are intuitive beings. They will know when you're not putting 100 per cent effort into the tea-party narrative. Perhaps you're anxious and stressed about work or worried about how you will pay the bills this month.
The irony is that your toddler is your greatest tool for removing distractions. But only if you allow them to. If you can, focus on leaving the office woes behind you for a while, and ask your toddler to pour you another cuppa.
Getting lost in a toddler-led narrative is rocket fuel for the soul, and you won't find a better source of energy anywhere else in the world.
If you still can't do that, then you need help. Try talking to someone. I don't know how I would manage life's pressures without help. This is true of my career and my personal life.
Tantrums
Tantrums in toddlers are these famous scenes that play out in the home of every family. And often not just in the home but also anywhere in public – supermarkets, anyone?
For my part, Arlo rarely throws down the rage. And I think I know why.
We treat him as an equal. We bring him into the conversation and ask for his opinion when discussing the day ahead. If something changes, like the swimming pool being unexpectedly closed, we sit down with him, explain what's happened and discuss a plan B.
I'm not saying he's permanently jubilant. But most of the time, we're able to defuse precarious situations that are threatening to morph into tantrums by being honest with him and treating him as an equal.
And if your toddler does lose it from time to time, don't shout at them. Cuddle them. Explain that you're here, and project a constant stream of empathy in their direction until they calm down.
Of course, some tantrums can be ignored, like when the world ends because you've told them they need to stop drinking the bathwater, but we often misdiagnose toddlers as being 'bratty' when they're not. They're trying to understand emotions and work out how to regulate them. As adults, are we all that different?
Routines
Some parents swear by routines; others don't. I sit in the former camp. Having a sense of routine is, I believe, essential to my toddler's wellbeing. Why do I believe that? Simple; it's essential to my well-being.
Children crave the comfort of boundaries. They make them feel loved and secure. Sure, they will stress-test them hourly, but subconsciously, they'll be grateful for you surrounding them with something familiar like a routine. 
About the Author
I write in my journal about parenthood every day. I address each entry to Arlo. This practice has led to a writing career. I have written three books on parenting. My newest book, Toddler Inc., covers my observations on, and experiences of, raising a toddler. I hope you'll check it out.