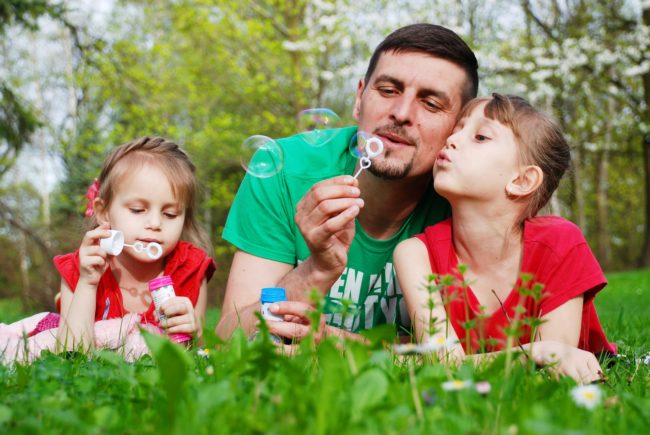 The UK Fatherhood Institute's survey studied 2,045 UK fathers during the 2020 lockdown. It found that many dads spent far more time on parenting and education while at home. As a result, many of them reported feeling more confident as fathers and that their relationships with their children had improved.
However, the survey made a further finding. It showed that dads who feel positive about parenting have differences in their brains.
The study
Using sensors on a head cap, scientists studied fathers and their kids while puzzle-solving together. The results showed a synchronicity in the brains of both parent and child.
50 dads in a study run by the University of Essex also completed an MRI, which studied the anatomy of their brains. The hypothalamus area of the brain plays a key role in care-giving and parenting.
The dads then completed a questionnaire about their role as a father. The questions included the areas of their belief in their capabilities as a father, and sensitivity to their children.
The results
The findings of the survey showed that dads who have a positive attitude towards being fathers, have observable differences in their brains which seem to have a positive knock-on effect on their kids.
How did Lockdowns change the playing field?
Dads during lockdowns (when the survey was completed) had more opportunities than ever to participate in their children's education. They had more time together.
Therefore, flexible working hours for dads and working from home are two ways in which both parent and child can benefit equally, from more time to bond together.
The flipside for separated parents
If you were one of the many dads separated from their kids by lockdowns, then your bond didn't have time to improve. This demonstrates the vital importance of ensuring dads have enough quality time with their children, even if the relationship has broken down with their partner. Doing so is mutually beneficial to both the dad and the children involved.
The importance of dads
Just like Mums, Dads are biologically wired to be parents. Having enough space and time to be with their children, and be caregivers, rewards not only dads but children too. The survey found that the more opportunity dads get to be present with their children grows confidence in their parenting. The loving bond that children benefit from that confidence is beyond measure.