House husband, house dad. Whatever you want to be called, you're a SAHD (a stay-at-home dad).
Being the main caregiver for my children, as well as the cleaner, teacher, entertainer, and chef wasn't something I had anticipated doing. Due to circumstances though, that's exactly what ended up happening.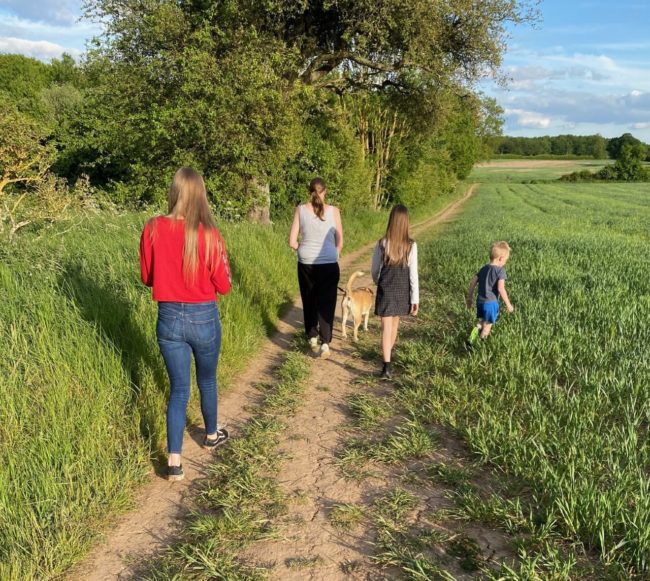 My career was in retail, with a previous long history of being in the IT industry; it's a bit of a change. I'd spent many years in the IT industry, but an opportunity came up to help a local business man and I took it, so I'd been in Retail ever since. I absolutely loved it. I'd gone from working for a small local business to working as a senior manager for one of the UK's largest chains. Long hours, long days and sometimes 7 day weeks where needed, but I loved every minute of it.
Along came Covid
2020 arrived and brought with it the pandemic. People were dropping like flies, businesses were panicking and jobs were lost. Sadly for me, I was one of those who lost his job. What was I going to do? Trying to get a job anywhere during the pandemic proved impossible. Trust me, I tried, a lot!
My wife was still working as a nursery practitioner, and thankfully still is. So we had an income, at least. With school closures announced numerous times over the course of 2020, someone needed to care for our children. I was at home so it made sense for me to take on the role as care giver. I hadn't intended to be out of work for long. In the initial stages of the pandemic, there wasn't much to do other than keep the kids entertained. I could do that easily, I'm a bit of a kid myself. And all of this pandemic lark would blow over and I could get back to work. Or could I?
10 months later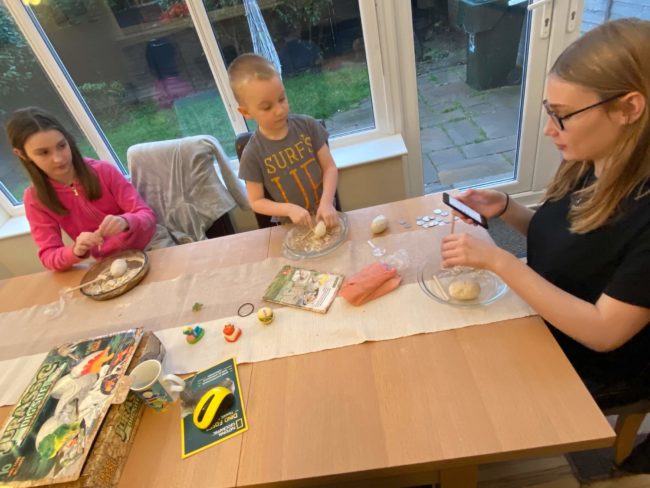 I find myself still being the main caregiver to my children. Not because I couldn't find a job, but because I chose to be. I'd missed so much time over the years with my kids due to work commitments that I was enjoying being at home. So much so, that I chose to be a full time stay-at- home dad, a choice my wife and I had discussed at great length. She then became the main breadwinner in our house. The tables had well and truly turned. It felt weird. Initially I was quite enjoying the freedom of not working the day job. But as time went on, I was getting asked questions: "Still not found a job?", "How is your wife coping looking after the kids and working at the same time!?". It started getting a little frustrating. I just kept thinking, I'm the kid's dad, I'm quite capable of looking after my own kids.
What does a stay-at-home dad do?
To be honest, not much different to what a stay-at-home mum would do, just with a couple of little extra bits thrown in. I'm quite a confident and experienced cook, so don't be panicking, I don't feed the kids beans on toast every day.
I cook
Breakfast, lunch, dinner and 700,000 snacks in between. From the minute my kids wake up to the minute they go to bed, they eat. They should be morbidly overweight by now, but thankfully they aren't. They are healthy kids. I digress; I cook meals, healthy and wholesome grub to fill their tums.
I clean
If you have kids, you'll know where I'm going to go with this one. My god! How much mess can 3 kids make? As with cooking, from the minute my kids wake up to the minute they go to bed, I'm
following them around tidying up their mess. I've got a teenager, a tween and a pre-schooler. So I have to contend with an experienced lazy little darling, a wannabe lazy little darling and a kid who just creates destruction with everything he touches. Did I mention they are good kids!? They are, honest… just lazy little cherubs.
I teach
I absolutely loved home schooling. It was stressful, but I thoroughly enjoyed it. 5 days a week, I had to teach a pre-schooler at the same time as helping a tween stuck with algebra and I'm no help to her at all because I can't do algebra. Home schooling isn't for the faint hearted. But the rewards are so satisfying.
I could carry on listing everything I do, but you probably get the point- it isn't that much different to what a stay-at-home mum does.
All hail the stay-at-home dad
The reality of being becoming a stay-at-home dad was very much what I thought it would be. Basically, for me, it was what I did on an evening and weekend, but longer days and more constant. It was no surprise to me that I'd have to do a lot more around the house.
Dads can parent too. I just want to make that clear. I find it incredibly frustrating to hear and read about how mums have it hard staying at home, cooking and cleaning and looking after the kids all day long. A very stereotypical view of the world we once lived in.
More and more men are choosing to be stay at home dads, to be the main caregiver to their children. Women are on the rise and rightly so. They are pursuing careers that, at one point 'could only be for men'. So why can't dads be on the rise? Not many stay-at-home dads get credit for their efforts, and if they do it's not publicised anywhere near as much as it should be. This is partly why I chose to start my blog.
From one dad to another
If you're a new stay-at-home dad, like me, don't allow others to put you down. Don't be afraid to tell people you're a stay-at-home dad. People's perceptions will change. They are changing now, but not at a pace I'd personally like. Once their perception changes they will accept that dads can parent and mums can be career women.
It gets lonely, sometimes very lonely. For me, my company throughout the day generally involves talking about super speed, dinosaurs and how a chocolate biscuit is the preferred food of choice and 3 – 5 dog walks a day. There isn't a great deal of parenting and toddler groups out there where you feel accepted. Where you're looked at like some weirdo because you're a dad with a kid who shouldn't be there.
It can get tough
It does get tough; I'm not going to lie. Speaking from my personal experiences, my wife used to have a chat with her friends, go and meet them have more of a chat about loads of random things. But guys, come on, are we like that really? No, we don't talk about random stuff, and we don't talk about how we feel or if we're lonely. Although, we really should talk about how we feel. For many, it's not really something we do. We just play Call of Duty or something similar to pass the time.
Most importantly
What's the most important thing you can do to be the best stay-at-home dad you can be?
Simple. Be a Dad.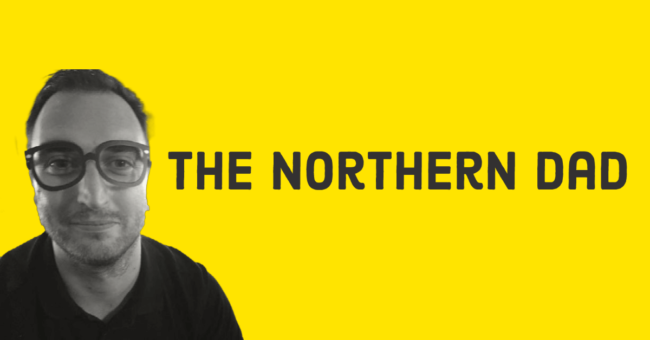 About the Author
Damion's blog can be found here or you can chat with him on twitter @thenortherndad