Millennials are twice as likely to describe themselves as feminists than their parents' generation, a new survey suggests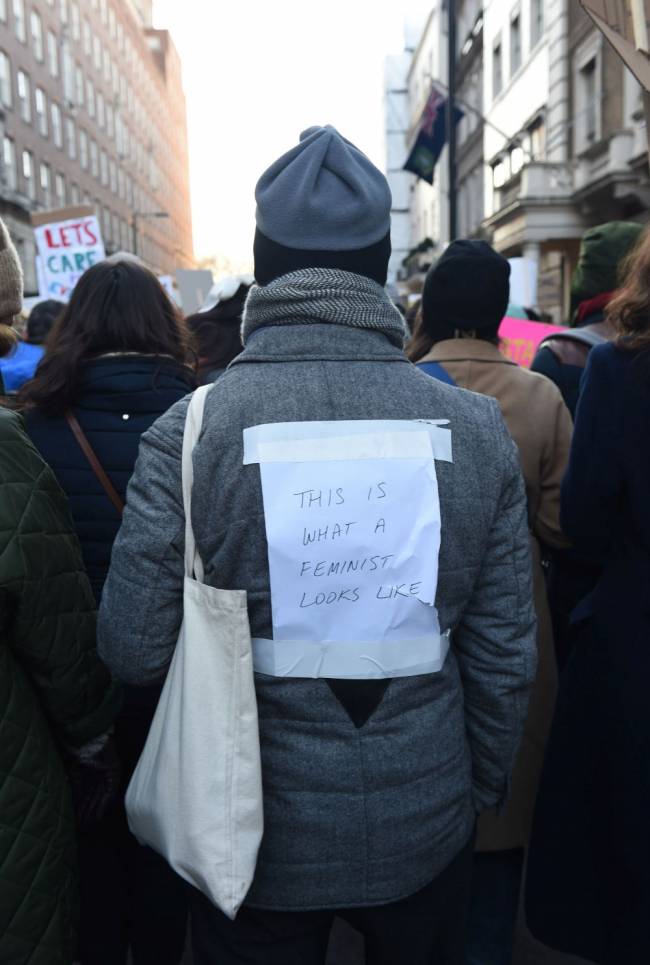 Nearly half (43%) of those aged 18 to 34 say they would describe themselves as a feminist, compared with 23% of those aged 45 to 54 and 21% of those aged 55 to 64.
Pensioners are the least likely to use the term to describe themselves, with just one in five (19%) of those 65 and older describing themselves as a feminist.
While the poll, commissioned by the charity Plan International UK, found that younger men are far more likely to embrace the term.
Men aged 25 to 34 are just as likely as women of the same age to describe themselves as a feminist (42% and 43%), the survey found.
But this enthusiasm for the word tails off slightly among younger men, with 36% of males aged 18 to 24 describing themselves as feminist.
Although some people were lukewarm about the term, the survey found that Britons overwhelmingly believe in equality between the sexes.
Asked whether they believed that men and women should be treated equally and enjoy the same rights, without reference to the term feminism, some 91% said they did, while just 5% said they did not.
The results of the survey of 2,003 people comes as the world marks International Women's Day.
Tanya Barron, the charity's chief executive, said: "This International Women's Day, the British public has shown itself to be pretty forward-thinking on gender equality, though we would encourage the roughly one in 10 who don't believe in equality to think again.
"Here in the UK, we do know that feminism can be a challenging word for some people. It's really interesting to see the growing acceptance of the term among younger groups.
"Personally, I feel inspired that we will be seeing more and more avowed feminists entering into leadership roles in the future.
But she warned there is still a "long way to go" before women and girls around the world have equality.