This is the Scot's first Wimbledon title as a father and doesn't he know it
Andy Murray has said fatherhood has made him more motivated than ever after being crowned the king of Wimbledon once again.
The 29-year-old became a dad five-months-ago and has repeatedly credited his daughter Sophia with his successes, including his most recent Grand Slam title.
Speaking to the media after his 6-4 7-6 (7/3) 7-6 (7/2) victory over Canadian Milos Raonic on Sunday, Murray said: "I've spoken a lot about that over the last few months, that it changes your life.
"Obviously having a child, you know, it gives you a different perspective. It also… has given me a little bit of extra motivation, as well, to work hard, train hard, and do all of the right things to give myself a chance to win these events."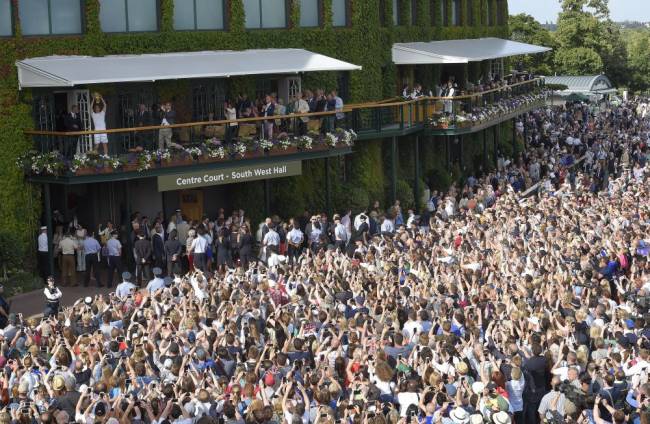 Critics have previously claimed it is possible fatherhood has been a distraction to Murray, when he suffered a dip in form, but the Scot's run at this year's Championships has crushed those thoughts.
Murray was sublime virtually from start to finish, repelling Raonic's huge serve with apparent ease and passing him time and again during the final.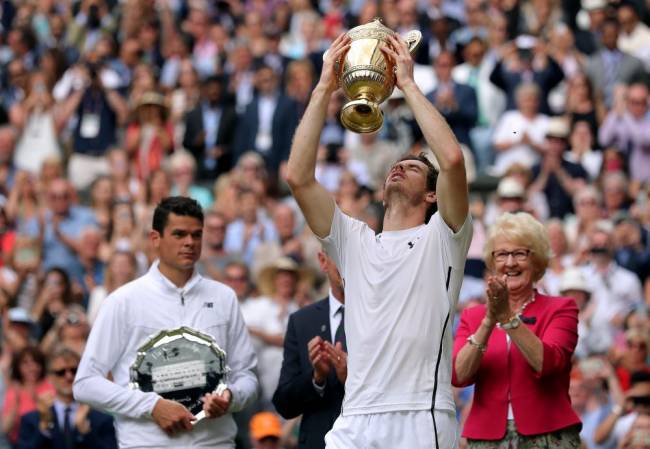 At the moment of victory there were tears from Murray, and even from his famously steely coach Ivan Lendl, but there was also joy rather than the sheer relief he had felt when lifting the trophy in SW19 three years ago.
"It is different…I feel happier this time. I feel more content. I feel like this was for myself more than anything, and my team as well. We've all worked really hard to help get me in this position.
"Last time it was just pure relief, and I didn't really enjoy the moment as much, whereas I'm going to make sure I enjoy this one more than the others."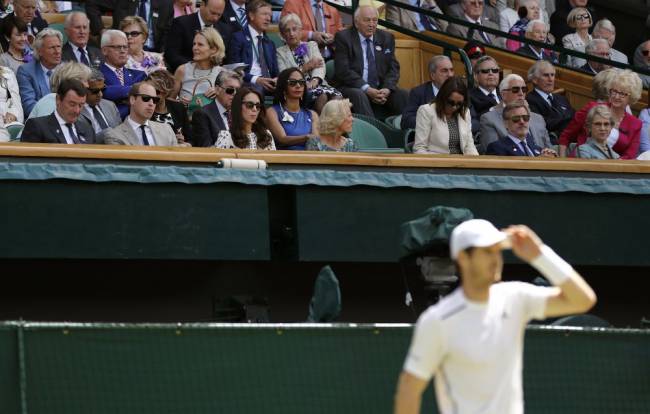 After his win, the Duke and Duchess of Cambridge congratulated the Brit as he clutched the trophy to his chest.
The couple asked him about his five-month-old daughter Sophia, in an exchange caught by the BBC.
Prince William said: "How's your daughter?"
Murray replied: "She's great. Last three nights slept through."
The Duke suggested that had been "a good omen", and told him: "So pleased for you, well done," with Catherine adding: "You can relax with your family now."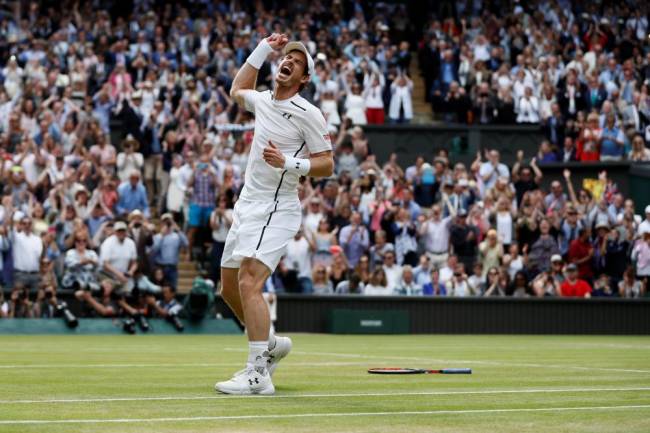 This is Murray's third Grand Slam title, but first as a father.
Five-month-old Sophia is too young to appreciate her dad's achievements right now, but it is hard to dispute she may well have played a huge part in them.