Angelina Jolie says she still believes Brad Pitt is a wonderful father and their family "will be stronger" following their divorce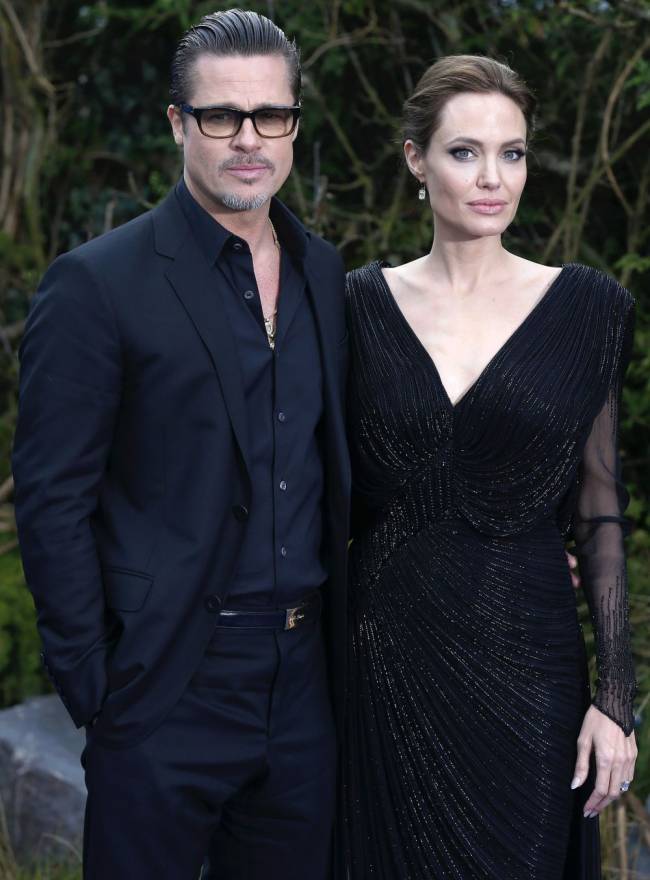 The actress spoke on US television about her high-profile split from Pitt, from whom she filed for divorce in September after two years of marriage.
She told Good Morning America: "We are focusing on the health of our family. And so we will be (healthier).
'We will be stronger when we come out of this, because that's what we're determined to do as a family."
Asked if she still believed Pitt was a "wonderful father", as she had once described him, she replied: "Of course. We will always be a family."
Pitt faced an FBI probe into alleged altercation between him and his 15-year-old adopted son Maddox on a private plane, which happened just days before Jolie filed for divorce in September.
The investigation was closed in November, with Pitt facing no charges over the incident.
A separate inquiry by the Department of Children and Family Services in Los Angeles into whether Pitt, 53, was abusive also found no wrongdoing by the actor.
Jolie, 41, had spoken publicly about her divorce for the first time over the weekend, telling the BBC it had been "a very difficult time".
She and Pitt have six children together.
Jolie is currently promoting First They Killed My Father, a film she has directed about the Cambodian genocide.