New research reveals when we officially turn into our parents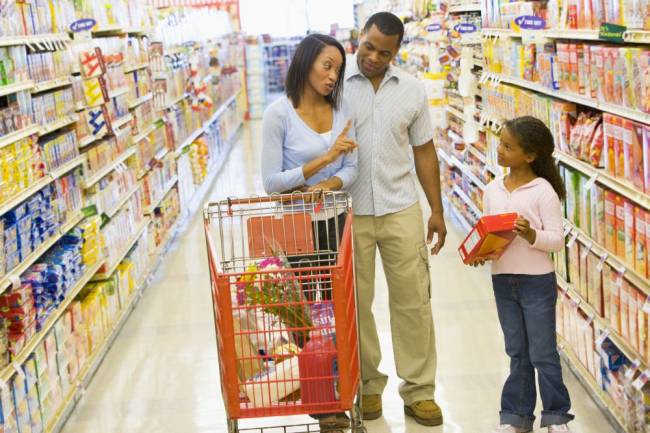 Key findings:
The watershed moment when Brits 'become' their parents is 30 years old
Two thirds admit they repeat common parenting phrases and proverbs they heard as children to their own
Helen Mirren and David Attenborough top list of celebrities who most Brits would like to have as their mum and dad
We all have those moments, when we hear ourselves speak and realise it's happened… we've turned into our parents; and now new research pin-points the moment it's most likely to happen is when we turn 30.
The research from Appletiser, the 100% fruit juice drink, found 30 is the age in which Brits officially recognised themselves talking and acting in the same way their parents did when they were growing up. It also identified the most common signs of turning into your mum or dad, which include 'not recognising current chart music' (74 per cent), 'finding joy in bagging a bargain' (72 per cent) and 'choosing comfort over style' when it comes to fashion (71 per cent).
But while almost half (49 per cent) admit they worried about turning into their parents when they were growing up, a similar amount (48 per cent) also feel proud to be like them, with a further 58 per cent admitting they hope their children inherit their behaviours too.
Two thirds of Brits (66 per cent) repeat the phrases said to them by their parents to their own children, with the classic line 'when I was your age' coming out on top (36 per cent). Ranging from pearls of wisdom around life experience, energy usage and table manners, the top 10 most popular repeated parenting phrases are:
Top 10 Most Popular Parent Phrases:
When I was your age (36 per cent)
Eat with your mouth closed (34 per cent)
You'll understand when you're older (31 per cent)
Were you born in a barn? (30 per cent)
If your friends jumped off a cliff, would you do to? (29 per cent)
If you haven't got anything nice to say, don't say anything at all? (26 per cent)
Eat your carrots, it'll improve your eyesight (23 per cent)
It's like the Blackpool Illuminations in here (20 per cent)
As long as you live under my roof, you'll do as I say (20 per cent)
Don't pull that face because if the wind changes, you'll stay like that (20 per cent)
Dr Becky Spelman, family psychologist, said: "It's true that there are defining moments in our lives where the penny drops and we realise that we've picked up more habits and behaviours from our parents than we care to admit to. But for many, these are moments to be celebrated! When we catch ourselves doing or saying something that our parents said to us, it evokes a sense of nostalgia and makes us feel like we're on the right track. After all, we got by ourselves on the same good advice."
The research also asked Brits who they would most like to adopt as their celebrity mum and dad, with Helen Mirren (22 per cent) and David Attenborough (25 per cent) crowned top, closely followed by Dawn French (21 per cent) and Sean Connery (20 per cent) and Julie Walters (18 per cent) and Phillip Schofield (17 per cent).
Jennifer Hudson, Appletiser Brand Manager, said: "Turning into your parent is one of those inevitable facts of life, but it's really heartening to see that most of us embrace it! At Appletiser we've been on the dinner tables of families across the UK for the last 50 years – we've seen and heard it all. You'll always remember those moments when your mum or dad delivered a pearl of wisdom – whether you cringed or smiled. We think these real-life moments should be cherished and are worth celebrating."