Nursery staff have reported hearing kids complain about their looks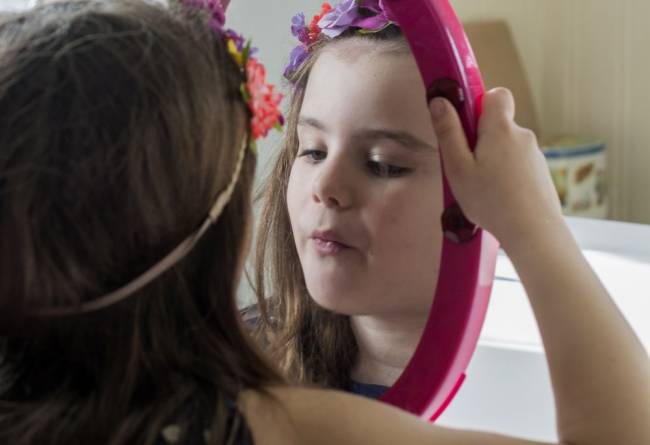 A new survey has found children as young as three-years-old are showing signs of being unhappy with their body image.
Childcare professionals have overheard children label themselves as fat and even say they felt "ugly".
Nearly a quarter of those asked said they had 'seen signs' that children aged between three and five were "unhappy with their appearance or bodies".
That figure rose to almost half of six-to-10-year olds.
About one in five children has been seen to reject food because "it will make them fat," according to the study.
The research by the Professional Association for Childcare and Early Years highlights how body image is affecting children's self-esteem at an ever younger age.
Seventy-one per cent of the 371 carers questioned said that children are becoming anxious about body image earlier in life, with 57 per cent of the view that girls are more conscious of how they look than boys.
An adviser to the group, Dr Jacqueline Harding, said more research was needed in the area but speculated "contributing factors" were likely to include television and images in story books and animations.
She added: "We know for sure that early experiences matter the most and we need to be very careful about how (even inadvertently) we signal to children that they should think negatively about their bodies and how they look.
"There is also research evidence to suggest that some four-year-olds are aware of strategies as to how to lose weight."
The study comes as the Children's Society's annual report suggests UK girls are becoming more miserable.
It found that 14% of girls aged between 10 and 15-year-old are unhappy with their lives as a whole and 34% with their appearance, with researchers being told of girls feeling ugly or worthless.
The figures for England, Wales and Scotland for 2013-14 represent a sharp rise in unhappiness on five years before.
By contrast the study, which gathers data from 40,000 households across the UK, found that boys' sense of happiness remained stable.