The challenges faced by refugee children fleeing war-torn Syria for a new life in the UK are explored in a documentary for children's channel CBBC
"It was really hard finding food. We didn't have enough gas so it was hard to cook food properly so we had to leave."
Ahmad's family now live in a small flat in Bristol, spending most of their time in one room.
"We do everything in this room, we eat, drink, pray, sleep and play," Ahmad said.
During his first few months in the UK, Ahmad stayed inside most of the time.
He struggled to make new friends because he spoke little English but felt more positive after Adel and Elijah took him on a bike tour of the city.
Adel and Elijah also help Negervan, 12, and his brother Haider, 10, who are haunted by memories from Syria of people being killed and homes being destroyed.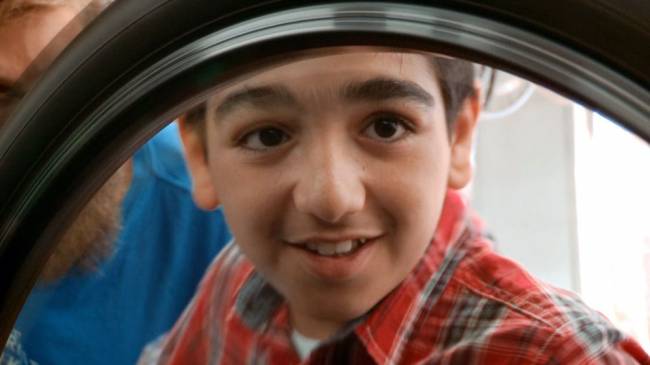 "There's a boy at school who tells me, 'Go back to Syria', and I said, 'If I do I'll be killed'," Haider said.
The family came to the UK "to be happy" but the boys found it hard to make friends until Adel and Elijah took them to a community art workshop.
CBBC controller Cheryl Taylor said: "CBBC aims to reflect the lives of all children on our channel.
"Refugee children are often featured in the news and we think it's important that our audience are in a position to understand the issues from a child's perspective.
"New Boys In Town is an engaging story about friendships and what makes a place 'home'.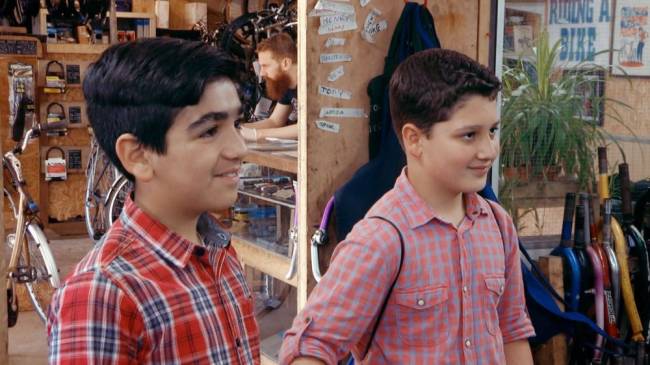 "We know from the success of the Bafta-winning My Life: The Boy On The Bicycle that our audience has an interest in learning more about this topic and what impact coming to another country has on migrant children and the wider community that they join."
New Boys In Town was made by the same team as The Boy On The Bicycle, which showed life in a refugee camp in Jordan through the eyes of Syrian teenager Ahmed.
:: My Life: New Boys In Town will be shown on CBBC at 5pm on March 13.