Chrissy Teigen has hinted that she is trying for a second child with husband John Legend through IVF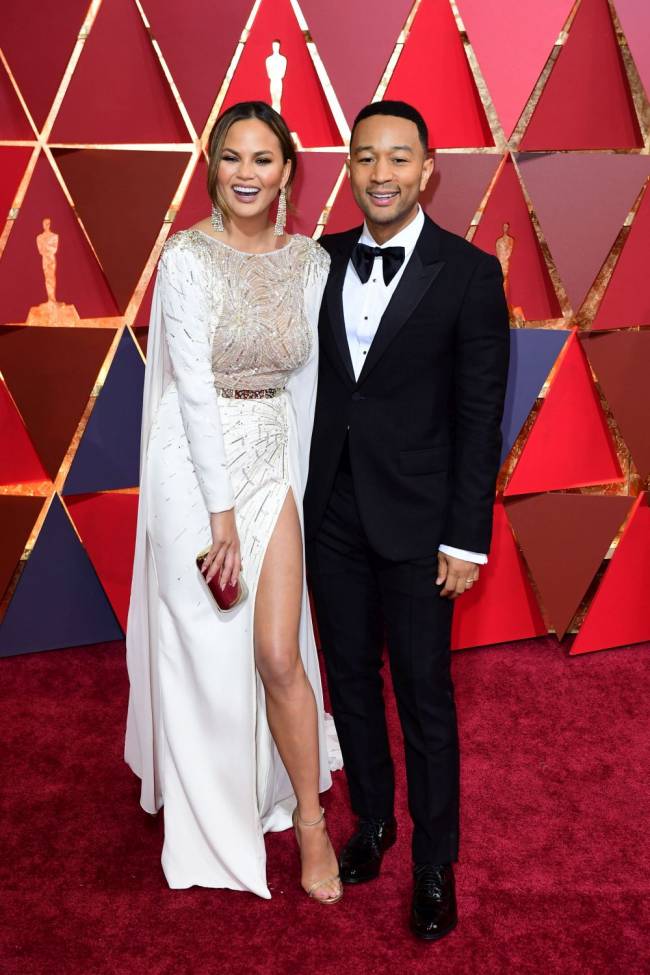 The pair welcomed their first daughter, Luna, last year following a procedure that left the pair with three embryos.
She told InStyle magazine: "The first little girl didn't work, and then the second is Luna."
According to the publication, she said that the third will be transferred to her womb "in the coming months".
The 31-year-old has previously spoken of her difficulty with postpartum depression.
She said: "It wasn't just a mental thing of, you know, 'I'm sad,'… I actually couldn't move.
"I have really good days and really bad days, and I don't tend to talk about the really bad days… But I would hate for people to think those days didn't exist."
Further reading…