Research and information supplied by DAD.info was included in the recent Parliamentary debate on strengthening families, led by Fiona Bruce M.P. in the House of Commons and Lord Farmer in the House of Lords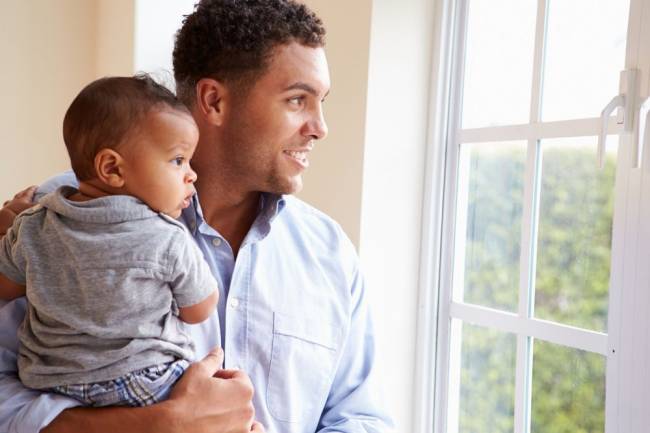 In an effort to help the Government focus on the family as part of its wider plans for social reform, Bruce has assisted in the formation of a Manifesto to Strengthen Families, which is supported by over 50 Conservative Parliamentarians.
Bringing together 18 policy recommendations across eight headline areas, the Manifesto boasts a comprehensive list of ideas to support families and reduce family breakdown, offering the Prime Minister a much-needed policy platform to help families growing up in the country's poorest areas. Recommendations within the Manifesto include:
Create a Government focused on supporting families
Encourage every Local Authority to work with voluntary and private sector partners to deliver Family Hubs
Promote the importance of active fatherhood in a child's life
Remove financial disincentives for those on low incomes to form lasting couple relationships
Use childcare funding to support parenting
Promote healthy relationships to tackle the country's mental health crisis
Relationship education should promote a culture that supports stronger families
Help prisons to put the role of families at the heart of efforts to reduce reoffending
The Westminster Hall debate saw Bruce highlight the current lack of co-ordination across Government departments with regards to family issues by drawing on the experience of DAD.info's current funding position.
"One example of the risk of lack of co-ordination involves the website DAD.info, which provides focused advice and support for fathers," said the M.P. "There are over 35,000 users on its interactive forum. It is run by the Family Matters Institute, which has developed it into the largest interactive parenting network for fathers in Europe, and it is being been funded by the Department for Education."
Bruce went on to discuss the difficulty of signing off ongoing funding for the site, despite the Department for Education funding the website since 2008 "because the support it provides goes beyond the reach of one Department, covering debt, child maintenance and legal advice, and relationship advice."
Despite the work of DAD.info and many other organisations committed to supporting families, the UK sadly still has an incredibly high rate of family breakdown. Compared to the rest of Europe, only Latvia has a higher incidence of children growing up in single-parent homes. In 2017, 2.7 million children grew up in homes without a resident father figure.
"DAD.info welcomes the Manifesto to Strengthen Families," says Trevor Single, CEO of the Family Matters Institute, the charity behind DAD.info.
"Offering more support to families –particularly in the UK's poorest areas –is essential if the Government is to achieve its social reform goals. By the age of five, almost half of all children living in the UK's most deprived areas have seen their parents separate, compared to 16 per cent of children growing up in more affluent areas of the country. The impact of family breakdown on children and the rising costs to social services should be urgently addressed, and the issues are best tackled by a focussed and co-ordinated, cross-department strategy. DAD.info is looking forward to working with the Government on achieving its goals, and continuing to offer support to families and fathers across the country."