Fathers have been responding to the idea that they are 'giving mums a break' when they look after their kids, after an internet post of the slogan 'dads don't babysit' went viral…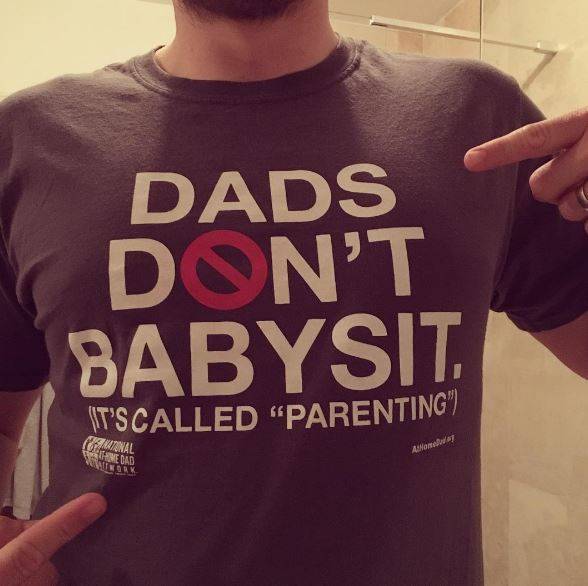 The suggestion that dads are only "babysitting" when they are looking after their children is provoking much debate online.
"Aww, it's so nice of you to babysit and give mom a break."
"I guess you got stuck with the kids today."
"You've got a good helper here!"
These are some of the things that have been said to fathers who have been looking after their children, according to testimonies on Reddit.
It started when a user shared an image of a t-shirt with the slogan: "Dads don't babysit, it's called parenting."
The man modelling the top was father-of-three Al Ferguson from The Dad Network.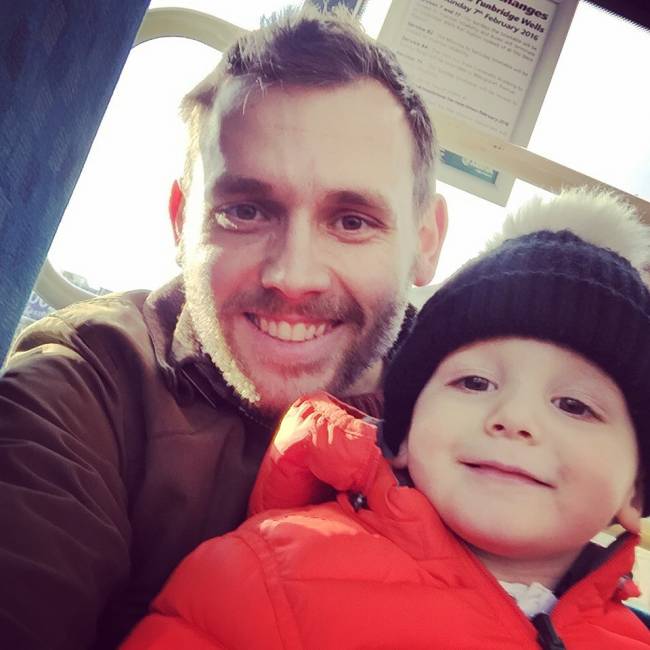 Al Ferguson told Dad.info: "I think that modern society is seeing dads take active roles in their children's lives yet mind-sets and viewpoints are falling behind the times.
"It's about time that parent equality was high on people's agendas and that people recognise dads as a significant and crucial part to their children's lives.
"This T-shirt, that has clearly captured people's attention around the world, is a fun, yet poignant way of making this point."
Since it was posted on Tuesday, more than 3,000 people have commented many discussing the problem of parental stereotypes.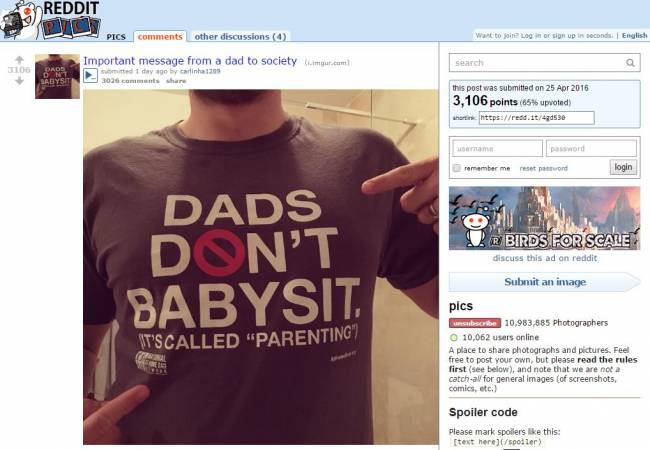 Many fathers talking about their own experiences: "It hurt really bad when I was a new stay-at-home dad and people would ask about me babysitting… It really made me almost cry sometimes because it was like they couldn't see me as a caretaker," one user wrote.
Others disagreed with claims that using the term 'babysitting' for dads was sexist. "It goes the other way too. My husband will occasionally say that 'You owe me for babysitting last Saturday'… You are their father, you were parenting!" one user posted.
Although the number of fathers who stay at home and care for their children is on the rise, a 2014 study by the Pew Research Centre showed that only 16% of primary caregivers are men.
Please share your views in the comment section below.