A report has found that the father of a toddler killed by an alligator at Walt Disney world fought to free his son from the animal's jaws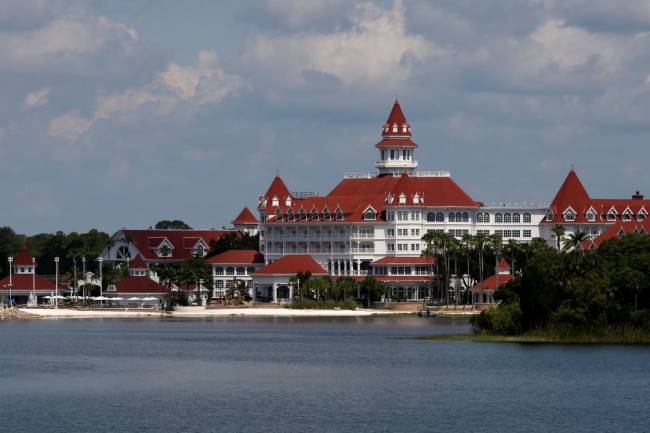 The father of Lane Graves tried to save his son from being killed by an alligator. A final report released by Florida's Wildlife agency details how Matt Graves reached into the reptile's mouth and attempted to free the boy's head from its grip.
The Florida Fish and Wildlife Conservation Commission report describes the moments before the child was dragged away by the animal.
The boy was at the edge of a lagoon building a sandcastle at the Disney's Grand Floridian Resort when he was bitten by the 7-foot alligator.
The Orange County Sheriff's Office released its own report and ruled the death an accident.
Several guests at the resort reported seeing the alligator swimming in the lagoon shortly before the attack.
Tourist Alfred Smith said he photographed the alligator from his hotel room balcony about an hour and a half before the attack. The wildlife agency report details that he saw children playing in the ankle-deep water a short time before the attack.
He said he was heading out the door to warn them about the alligator when he heard Lane's mother screaming.
The report mentions another sighting by a tourist, Shawna Giacomini. She said her two daughters saw the alligator five feet from shore about 45 minutes before the attack.
The eldest daughter told a Disney employee about it, and that employee went to inform another Disney worker.
The Giacominis went to a nearby store and when they returned the boy had been attacked, according to the wildlife agency's report.
The wildlife agency's report said Lane did nothing to provoke the alligator and that the death is classified as a predatory attack.
It also suggests the alligator may have had a diminished fear of people by being in an area with lots of humans.
Wildlife officials are still investigating if alligator feeding took place.
After Lane's death, Disney World made changes to limit possible visitor contact with alligators on the property.
Workers were building a stone wall around the lagoon and "No Fishing" signs were installed around waterfront areas. Fishing at Disney World has been changed and limited only to excursions.
Lane's parents have said publicly they don't plan to sue Walt Disney World over their child's death.