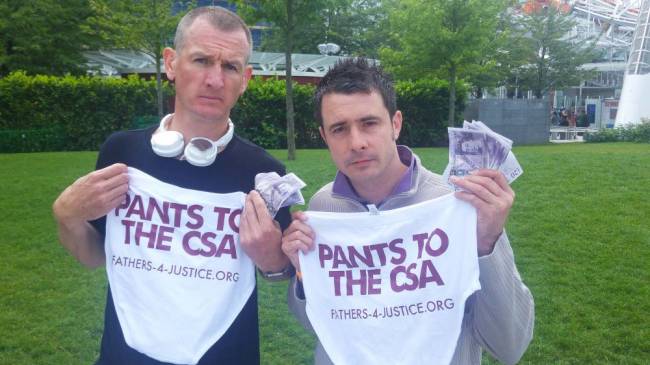 Campaigners off screen were heard shouting: "No kids no cash!"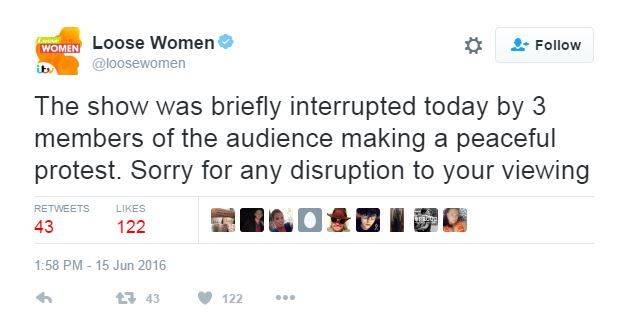 Daytime TV show Loose Women had to be taken off the air after campaigners interrupted the show.
Protestors from Fathers 4 Justice stormed the studio angry over what they call 'reverse sexism' in the programme, and also against the Child Maintenance Service (CSA).
Panellist Coleen Nolan was speaking about her struggles with weight loss when there was a commotion on the ITV set.
Fathers' rights campaigners waved underwear with the words 'Pants to the CSA', hurled £20 notes around the studio and shouted: "No kids no cash!".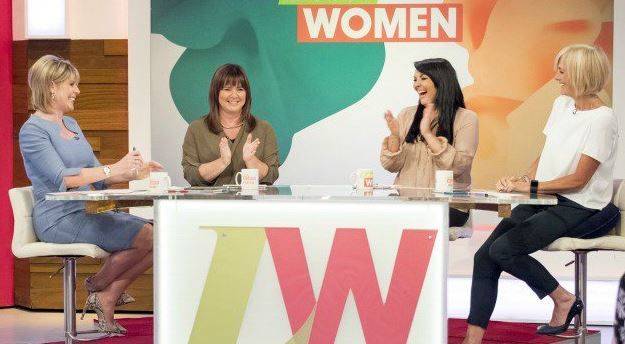 The show cut to a standby screen with the Loose Women logo for around 20 seconds, as shouts faded away.
Nolan joked: "Can we get back to me?"
A message was immediately posted on the Loose Women Twitter account, saying: "Apologies for that small interruption."
Another tweet added: "The show was briefly interrupted today by 3 members of the audience making a peaceful protest. Sorry for any disruption to your viewing."
Singer and actress Michelle Heaton tweeted: "Wow @loosewomen love that you came back on air within seconds … well done! Xx".

One viewer, Ian Wright, wrote: "Wanted to congratulate all on the panel & the background staff for the way they dealt with it! #professional".
Another tweeted: "What is that on @loosewomen? Stupid campaigners ruining the show, or attempting to!"
Fathers 4 Justice is a group campaigning to raise awareness of dads who feel they have been shut out of their children's lives by family courts.