Former England captain Rio Ferdinand has confirmed he will attempt to become a professional boxer with the ultimate aim of challenging for a title belt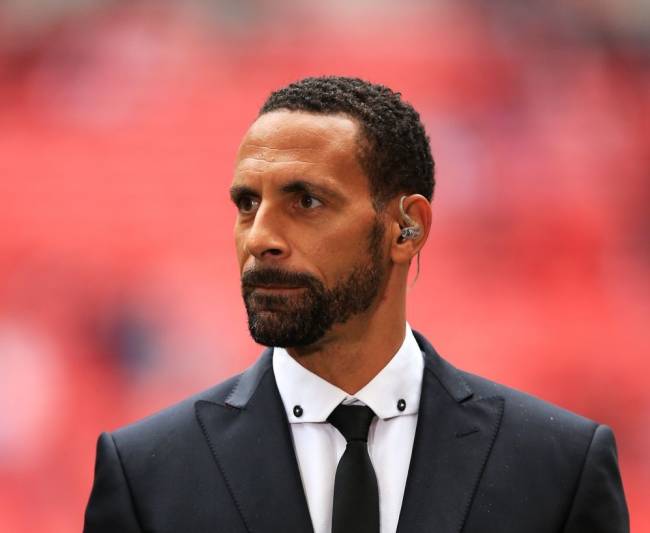 The 38-year-old, who retired from football in May 2015, is taking part in Betfair's 'Defender to Contender' project and will be training with former WBC super-middleweight champion Richie Woodhall.
A Betfair press release said Ferdinand would be seeking to qualify for a British Boxing Board of Control licence before starting training and competing for a title belt.
Ferdinand said: "Boxing is an amazing sport for the mind and the body. I have always had a passion for it and this challenge is the perfect opportunity to show people what's possible.
"It's a challenge I'm not taking lightly – clearly not everyone can become a professional boxer – but with the team of experts Betfair are putting together and the drive I have to succeed, anything is possible."
Ferdinand, who will also work with personal trainer Mel Deane, added on Twitter: "It's happening… Can't wait to get started with the team @betfair have put together, @richiewoodhall and @meldeane #DefenderToContender"
The ex-West Ham, Leeds, Manchester United and QPR defender, who currently works as a pundit with BT Sport and the BBC, will hold a press conference in London on Tuesday afternoon.
Woodhall, a former Olympic bronze medallist turned Team GB trainer, thinks Ferdinand has the ability to turn professional.
He said: "In all honesty, I think Rio can definitely box as a professional given time. He has natural power in his right hand, is extremely fit and is very enthusiastic to learn which is encouraging.
"Style wise, he's very raw and I'll have to develop this which will take time but he has all the natural ingredients, height and reach advantages over boxers in his weight division and definitely has potential to win a title in the future."
Ferdinand's love of boxing is apparent on social media, with a picture on his Twitter profile showing him draped in the WBA, IBF and IBO heavyweight title belts of his friend Anthony Joshua.
The Londoner, who won 81 caps for England, was in attendance when Joshua defeated Wladimir Klitschko at Wembley Stadium in April and posed for pictures with the Olympic gold medallist.
There are also several videos on his Instagram page showing Ferdinand training with the gloves. One from July features 'Eye of the Tiger' playing in the background with a caption that reads: "Boxing Fridays…. left right left right… boom! Don't beat around the bush….".
Ferdinand goes on to tag former world heavyweight champion Tyson Fury, asking "when ya get ur licence back?".
A video from January also shows Ferdinand fire off a stream of punches into impact pads, interspersed with hyperbolic challenges in the direction of Joshua – who he first reminds of a shared holiday in Dubai – and decorated British boxers Tony Bellew and David Haye.
Former Sheffield United midfielder Curtis Woodhouse won the British light-welterweight title in 2012 after swapping football for the sweet science, while cricketer Andrew Flintoff won a one-off bout, of modest standard, against American Richard Dawson having been mentored Barry McGuigan.
Woodhouse believes that Ferdinand could be trying to rediscover his competitive edge if he takes to the ring.
"One thing that I missed – I've been retired three years myself – and one thing I missed and he's probably going through himself at the minute is the competitiveness of being an athlete. That nervousness, that tension," he told BBC Radio 5 Live.
"Once that's taken away from you it's very, very difficult to replace it, so that's probably what he's chasing to get that competitiveness back in his life."
Woodhouse also believes it will take Ferdinand a lengthy period of time to get to grips with the technical aspects of boxing.
"The training and everything didn't take me by surprise but I found learning the technical side of the game really difficult," he added.
"There's a lot of things go on in a boxing ring that you don't realise until you get in there. It takes a long, long time to feel comfortable in the boxing ring.
"Your ego will take a bit of a knock. He's going to have to get used to a few setbacks along the way. He'll definitely struggle with the technical side of the game."