Frank Lampard and his wife Christine said they work better when they spend time together, and that the footballer's recent retirement has had a positive effect on their relationship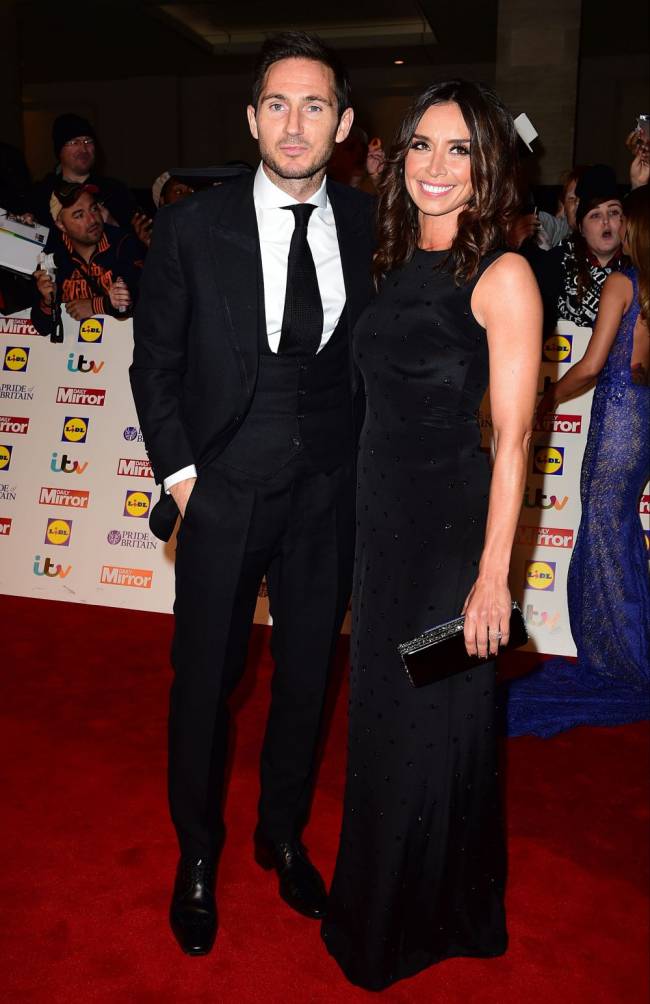 The TV presenter was joined by her husband on the Loose Women panel to discuss their relationship, and they revealed that in the years they have been a couple they have barely spent a weekend together due to Frank's busy football schedule.
But Christine was left jokingly outraged when Frank claimed she has "a bit of a temper" when probed by her co-stars.
Former England and Chelsea player Frank, who has been married to Christine since December 2015, announced his retirement earlier in February at the age of 38 after a 21-year career.
Christine, 38, told the ITV daytime show that, due to Frank's new-found freedom away from the pitch, they are keen spend as much time together as possible and that they are better "in each other's pockets".
She said: "He was (away) with football – particularly with England and World Cups and things – he'd be away for six, seven weeks, and it's big chunks of the year, and not even just the chunks but every weekend.
"We haven't really had a weekend in the almost eight years we've been together because of football…
"I'm not for one second complaining – but (we have) been like, let's enjoy this until something else takes over your time. We've done a fairly good job of it so far."
Loose Women panellist Janet Street-Porter asked if there is a concern they might see too much of each other now, and suggested jokingly that Christine might "go off" Frank.
He said: "Well maybe, we'll find that one out. But when I was away for six weeks at a time we were actually a bit worse in that period, we're good being together.
"When we're not together we feel like we're not in each other's lives so much and we maybe question each other a bit more."
Former One Show host Christine agreed, adding: "I think we're better when we're together which is obviously a good thing.
"But we're both busy, we've got our separate lives, and they can take over really quickly. So we did find that we're much better when we're in each other's pockets."
Frank later said this wife has a temper, particularly when he eats during their phone conversations.
He said: "She has a bit of a temper with little things like, if I'm on the phone to her and I'm eating, the phone goes down."
Christine, rolling her eyes, said: "That really annoys me."
She added: "He'll phone me when he's eating cereal! I do have a temper about that."
The couple, who have been an item since 2009, played a game of Mr and Mrs to see how much they know about each other, and disagreed over which one of them is the "biggest fibber" and "who has the best morning breath".