It has been a busy year in the worlds of celebrity, films, TV and music
:: Spice Girls comeback
Three of the group – Mel B, Emma Bunton and Geri Horner – known collectively as GEM, are back together and new track Song For Her was leaked online last month.
:: Rolling Stones
The veteran rockers, whose last studio album was A Bigger Bang in 2005, returned to the charts with Blue & Lonesome, which was recorded in just three days.
:: One Dance, Drake Ft Wizkid & Kyla
This song recently topped the Official Charts Company's rundown of the biggest songs of the year. It took the Number One spot for 15 weeks over the summer.
Chart star Drake was also named the most streamed artist of 2016 by music service Spotify.
Relationships
:: Brad Pitt/Angelina Jolie Split
News that Hollywood's golden couple were splitting up caused shockwaves around the world. The pair, who share six children, were together for 10 years.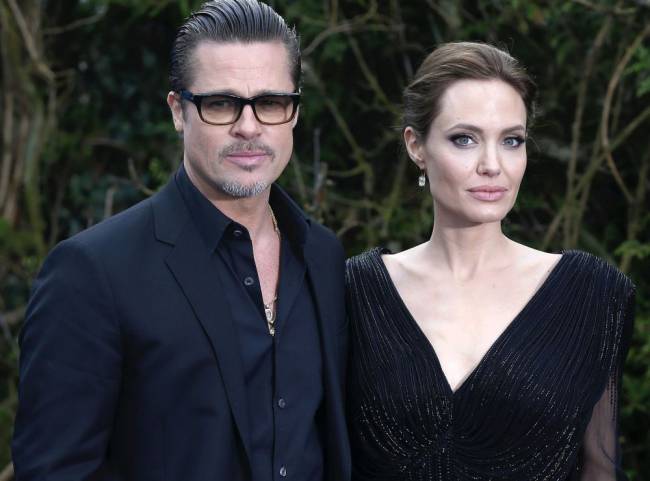 :: Taylor Swift/Tom Hiddleston
Pop star Swift, who had recently split from DJ Calvin Harris, and actor Hiddleston embarked on a whirlwind romance in the summer.
The Night Manager actor denied that the union was a publicity stunt, after the pair were pictured looking like love-struck teenagers, with Hiddleston even wearing an "I heart TS" t-shirt.
But the once loved-up couple split in September, with contradictory claims over who had called it a day.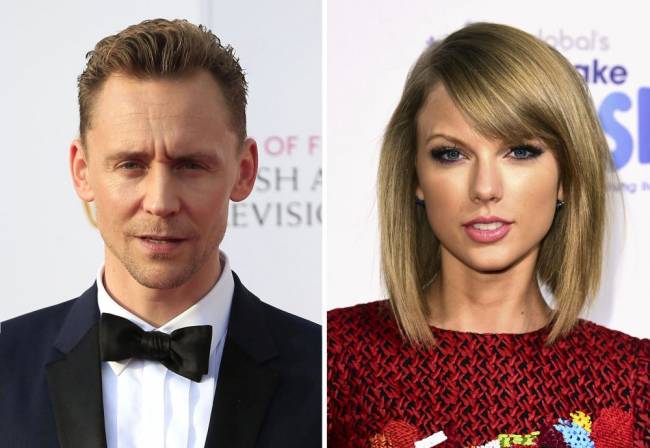 :: Naomi Watts and Liev Schreiber
The couple announced in September they were separating after 11 years together, saying they'd "come to the conclusion that the best way forward for us as a family is to separate as a couple".
:: Mariah Carey and James Packer
The wedding had already been postponed but the couple later called their nuptials off.
:: James McAvoy and Anne-Marie Duff
They were seen as one of the most solid couples in showbusiness, but Hollywood star James McAvoy and his actress wife Anne-Marie Duff – who he met on the set of Shameless – announced in May that they were divorcing after 10 years of marriage.
:: Billie Piper and Laurence Fox
The stars divorced after more than eight years of marriage in May.
:: Johnny Depp and Amber Heard
The actress split from Depp in May after alleging he was "verbally and physically abusive" to her during their relationship.
She later released a joint statement with the actor saying there was "never any intent of physical or emotional harm".
Happier couples…
:: Zayn Malik and Gigi Hadid
It's not all doom and gloom – The former One Direction star finally admitted that he's more than "friends" with the supermodel in February, and they're still going strong.
:: Kylie Minogue and Joshua Sasse
After weeks of hints and speculation Kylie Minogue has announced her engagement to Joshua Sasse, a British actor nearly two decades her junior, in a newspaper. The couple have since said that they won't tie the knot until same-sex marriage becomes legal in Australia.
:: Jamie and Jools Oliver
The couple welcomed their fifth child – baby son River Rocket Oliver.
:: Janet Jackson
The pop star confirmed she was pregnant, in October, at the age of 50.
:: Harrison Ford and Carrie Fisher
Carrie Fisher claimed she had an "intense" affair with Harrison Ford during the making of Star Wars.
The actress said she had a three-month romance with the Han Solo star – a married father-of-two at the time – which she kept secret for 40 years.
Carrie, who played Princess Leia in the original Star Wars trilogy, told People magazine: "It was so intense. It was Han and Leia during the week, and Carrie and Harrison during the weekend."
Other dramas
Kim Kardashian and Kanye West have had a terrible year. Reality star Kardashian was tied up by armed robbers, who were dressed as police officers and are believed to have stolen jewellery worth 10 million US dollars, during Paris Fashion Week.
Last month, her rapper husband was taken to hospital suffering from "temporary psychosis due to sleep deprivation and dehydration", according to celebrity website TMZ.
West, 39, had abruptly pulled the plug on his Saint Pablo Tour following a series of on-stage outbursts, ranting about Beyonce, Jay Z, Hillary Clinton and Facebook founder Mark Zuckerberg.
:: Kimye/Taylor Swift feud
Kardashian provoked controversy in the summer when she said that Taylor Swift "approved" the infamous lyric "I feel like me and Taylor might still have sex/Why? I made that b*tch famous" on West's track Famous.
But Swift denied approving the line, saying "it never happened".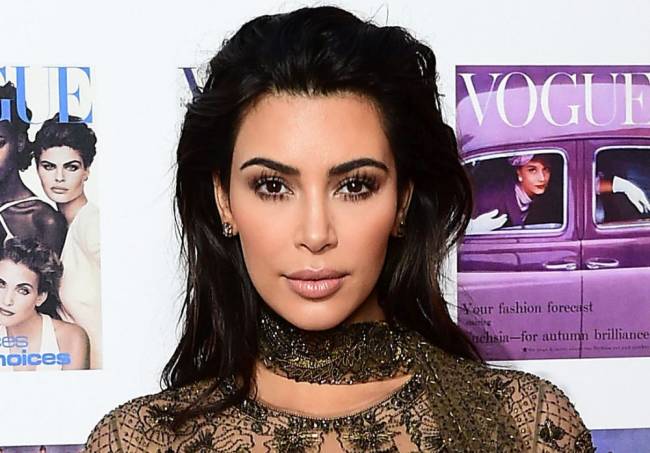 Deaths
The number of significant deaths this year has been phenomenal and too many to list. Here are just some of the names we've lost in 2016.
:: Canadian singer, songwriter and poet Leonard Cohen, who penned the classic song Hallelujah, died aged 82, just three weeks after releasing his last album, You Want It Darker.
:: Singer David Bowie died of cancer, aged 69 on January 10, just days after releasing his last album.
:: Superstar singer Prince died aged 57, on April 21, of an accidental painkiller overdose at his Paisley Park recording complex.
:: Broadcaster Sir Terry Wogan died on January 31 aged 77.
:: Comedian Victoria Wood died aged 62 on April 20 after privately battling with cancer.
:: Comedian, Royle Family actress and writer Caroline Aherne died aged 52 on July 2.
:: Gene Wilder, best known for his role as Charlie And The Chocolate Factory's Willy Wonka, died aged 83 on August 28.