Paddington star Hugh Bonneville has paid tribute to Michael Bond, saying it was "poignant" to learn of the much-loved author's death on the final day shooting the new movie about the "lovable creation"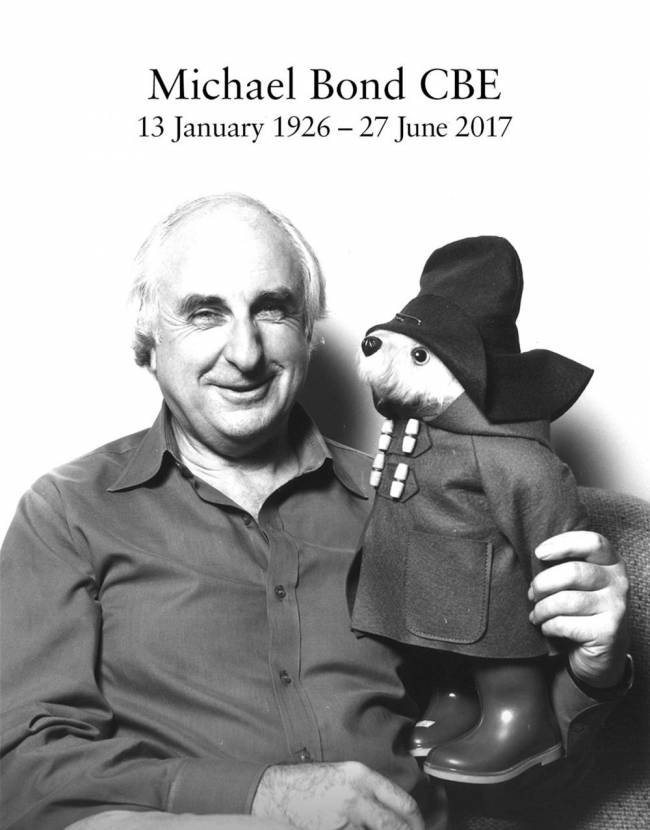 The Paddington Bear creator died at home aged 91 on Tuesday, following a short illness, his publisher HarperCollins said.
Bonneville, who plays Henry Brown in the two Paddington movies, said in a statement to the Press Association: "It seems particularly poignant that we should learn of dear Michael Bond's death on the last day of shooting our second film about his unique, lovable creation.
"In Paddington, Michael created a character whose enthusiasm and optimism has given pleasure to millions across the generations.
"Michael will be greatly missed by his legions of fans and especially by his wife Sue, his family and of course by his beloved guinea pigs. He leaves a special legacy: long live the bear from darkest Peru."
Sally Hawkins, who stars as Mary Brown in the Paddington films, said in a statement to the Press Association that she was "devastated".
"All our thoughts and hearts are with Michael and his dear family today. I am devastated, as we all are, to hear of such loss.
"It is our last day filming. Everyone in the cast and crew are devastated. Such a kind man who touched millions with his words."
She added: "Paddington is Michael.
"Thank you, dear Michael, for such light and joy you brought to the world and will continue to do so in the hearts of so many children who fall in love with that dear little bear."
The writer became a beloved giant of children's literature after his first book, A Bear Called Paddington, was published in 1958 about the bear from Peru who loves marmalade.
He came up with the idea for the small bear from Peru in 1956 while working as a BBC TV cameraman.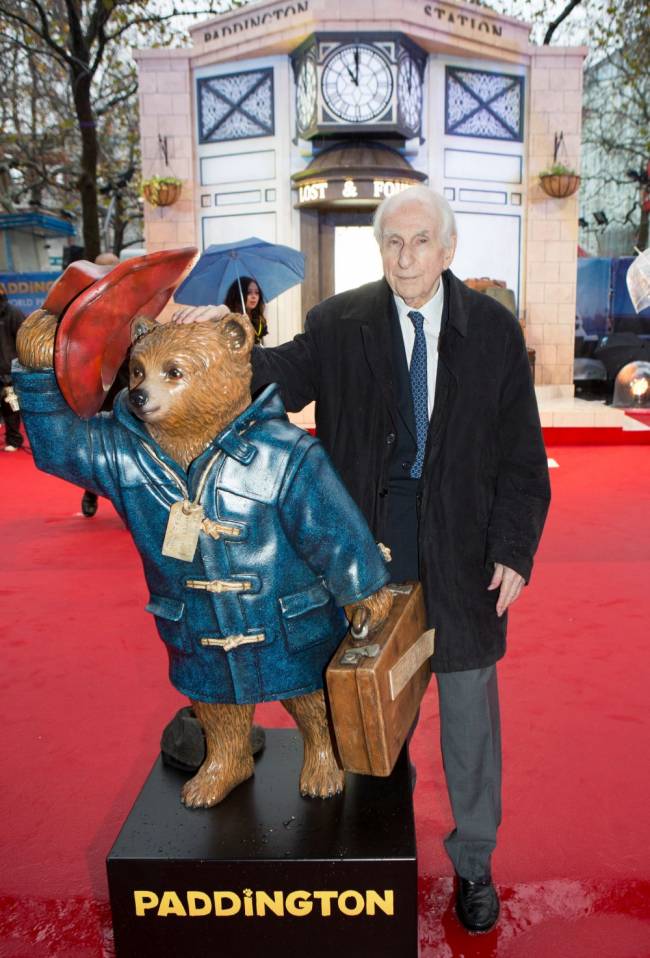 HarperCollins said in a statement: "It is with great sadness that we announce that Michael Bond, CBE, the creator of one of Britain's best-loved children's characters, Paddington, died at home yesterday aged 91 following a short illness."
Ann-Janine Murtagh, executive publisher of HarperCollins Children's Books, said: "I feel privileged to have been Michael Bond's publisher ? he was a true gentleman, a bon viveur, the most entertaining company and the most enchanting of writers.
"He will be forever remembered for his creation of the iconic Paddington, with his duffle coat and wellington boots, which touched my own heart as a child and will live on in the hearts of future generations.
"My thoughts and love are with his wife, Sue, and his children Karen and Anthony."
As well as the Paddington Bear series, Bond also wrote a children's TV series called The Herbs, a series of books about a guinea pig called Olga da Polga ? inspired by his own pet ? and a string of novels for adults about a French detective called Monsieur Pamplemousse.
He also wrote various other titles including a guide to Paris.
Tributes poured in for Bond following the news of his death.
Presenter Stephen Fry tweeted: "So sorry to hear that Michael Bond has departed. He was as kindly, dignified, charming and lovable as the immortal Paddington Bear he gave us."
Children's author and TV star David Walliams wrote: "I had the great pleasure of spending time with Michael Bond. A dazzling wit and perfect gentleman.
"On meeting him I realised he was #Paddington."
In 2014, Bond told Press Association how he had, on Christmas Eve, found himself on Oxford Street looking for a small gift for his wife's Christmas stocking.
Snow had started to fall and he found himself outside Selfridges.
"There was this one bear sitting on the shelf and I felt sorry for him," he recalled, "Someone once said 'A doll's always wondering what they're going to wear next, but there's something about a bear ? you feel you can tell it your secrets and it won't give them away'."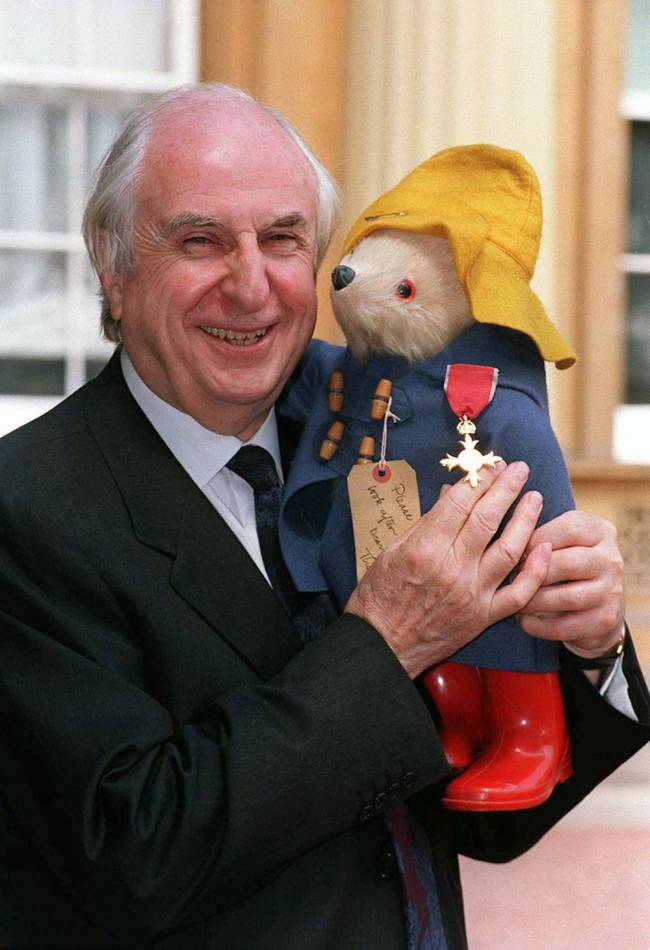 The bear in question turned out to be the very toy that inspired him to write A Bear Called Paddington.
The author gave the film Paddington, which also starred Nicole Kidman, his blessing because, while the bear has appeared on stage and TV over the years, a movie was "the one thing Paddington hadn't done".
He told Press Association: "What's nice about the film is the fact that all the cast are in it because they like Paddington, they've all been brought up with Paddington and there was a very nice atmosphere on set."
Charlie Redmayne, HarperCollins CEO, said: "Michael Bond was one of the great children's writers and at HarperCollins we are immensely fortunate to have published him and to have known him.
"He was a wonderful man and leaves behind one of the great literary legacies of our time."