Richard Ratcliffe's wife Nazanin Zaghari-Ratcliffe has been held in an Iranian prison for more 100 days and hasn't seen his daughter since
The husband of a charity worker detained in Iran is handing a letter to Downing Street to mark her 100th day in detention.
Richard Ratcliffe's British-Iranian wife, Nazanin Zaghari-Ratcliffe, has been held in an Iranian prison for more than three months and her husband has been fighting to have her released since.
Mrs Zaghari-Ratcliffe, 37, who works for the Thomson Reuters Foundation, was stopped on April 3 at Imam Khomeini airport in Tehran with her daughter Gabriella as she tried to return to the UK after a family holiday.
Gabriella, aged 22 months at the time, had her British passport confiscated and was sent to live with grandparents while Mrs Zaghari-Ratcliffe was held in prison.
Mr Ratcliffe said it is unclear what his wife has been charged with but said there has been the suggestion that it is in relation to "unrest".
Iran's Revolutionary Guard had previously alleged Mrs Zaghari-Ratcliffe had participated in the "design and implementation of cyber and media projects to cause the soft toppling of the Islamic Republic".
Mr Ratcliffe reacted with "shock and horror" to the allegations.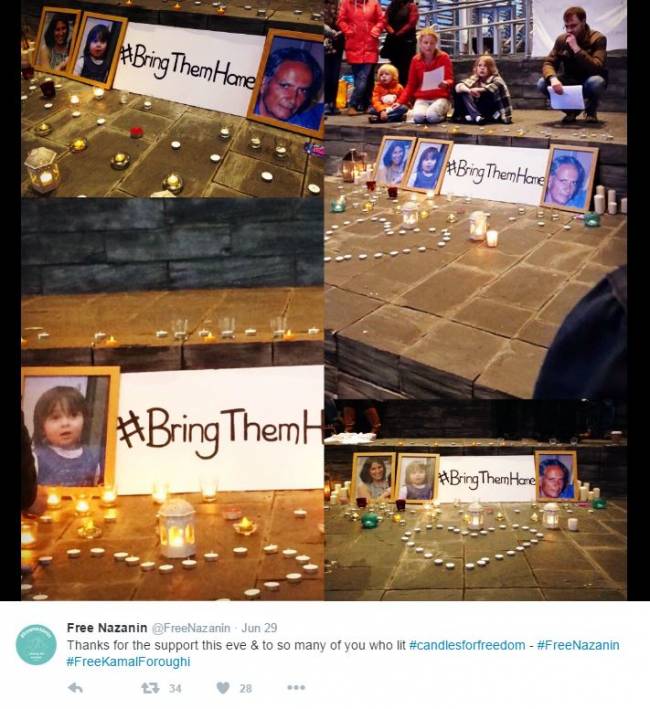 The Revolutionary Guard have informed Mrs Zaghari-Ratcliffe's family that they are holding her to pressure the UK government into an agreement.
They have sent a message that they are willing to close her case and release her if the UK government reaches this agreement.
To mark 100 days, Mr Ratcliffe will be presenting a letter to Downing Street asking both David Cameron and Theresa May to do what they can.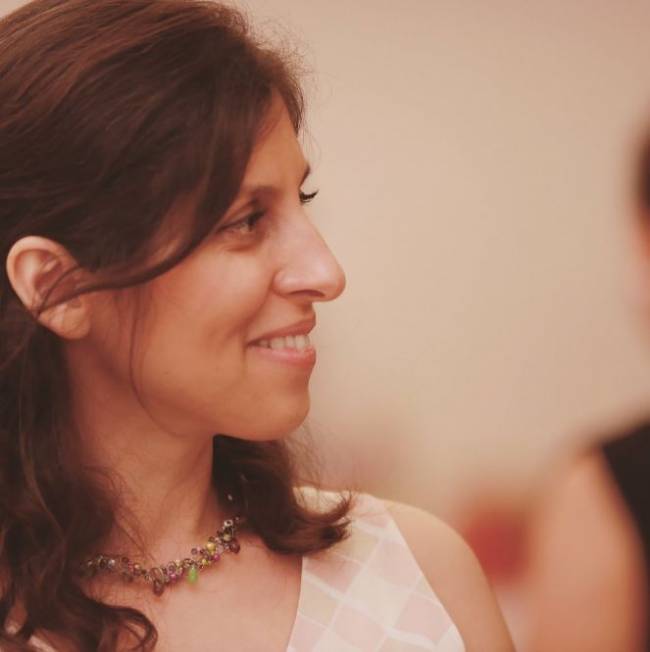 A Foreign Office spokesman said: "We have been supporting Mrs Zaghari-Ratcliffe's family since we were first made aware of her arrest.
"Minister for the Middle East, Tobias Ellwood, has met personally with the family to reassure them that we will continue to do all we can on this case.
"However, Iran does not recognise dual nationality and therefore does not grant access to dual nationals. We have raised this case repeatedly and at the highest levels and will continue to do so at every available opportunity."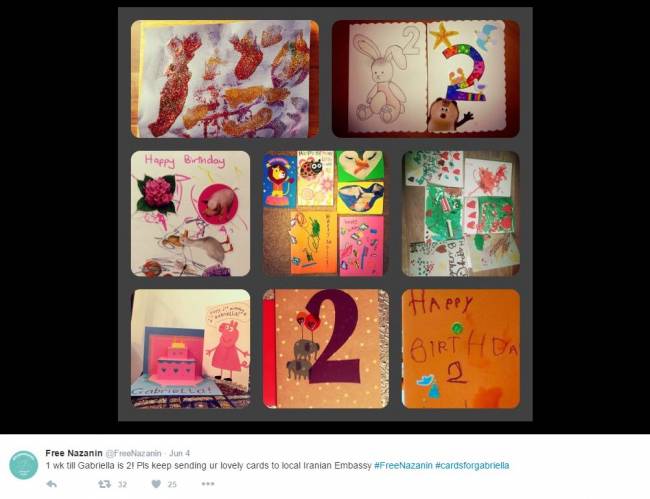 Mr Ratcliffe celebrated his daughter Gabriella's birthday in June 3,000 miles away from her at a protest party in west London near the Iranian embassy.
The two-year-old can only be collected and returned to England by her mother or father under Iranian law, but Mr Ratcliffe has been strongly advised against travelling at present.