Imagine having a baby and keeping it a secret for half a year! But, congratulations to Simon Bird and his wife Lisa on their 'newish'-born
Simon Bird, star of the hit 'The Inbetweeners', has let slip that he is now a father to a six-month-old baby boy.
The 31-year-old and his 'Friday Night Dinner' co-star Tom Rosenthal were giving an interview to Heat Magazine, when Rosenthal started chatting about Simon's little boy.
Speaking about the fourth series of the show, Rosenthal said: "Simon very cleverly watched it only after we finished filming Friday Night Dinner, because if he didn't like it that would have made things very awkward.
"It would be like me saying his kid is s**t. Luckily, his kid is actually bloody great.
"He's got this bobbing head. And he's got this 'Simon Bird' slightly judgmental air about him."
After the baby beans were spilled, Bird jumped in saying: "He is quite judgmental. He's only six months."
Rosenthal adding: "He's only six months old but I feel like he's already patronising me. It's great."
Bird and his wife Lisa met while studying at the University of Cambridge and have been married since 2012.
The new dad's profile rocked in 2008 when he starred in the E4 show 'The Inbetweeners'
The show followed the life of suburban teenager Will McKenzie – played by Bird – and his three friends at the fictional Rudge Park Comprehensive.
Bird's co-stars were Joe Thomas who played Will McKenzie, Blake Harrison who appeared as Neil Sutherland and James Buckley who played Jay Cartwright.
After the third series, 'The Inbetweeners Movie' was released in 2011 to much box office success, and a sequel followed in 2014.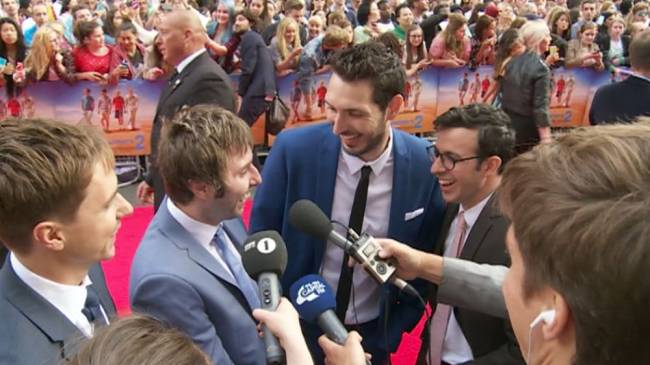 The fourth series of Channel 4's Friday Night Dinner, will begin airing on 22 July 2016.
The comedy is focused on the regular Friday night dinner experience of a British Jewish family.