A photo of the practice posted online has caused a clash in the comments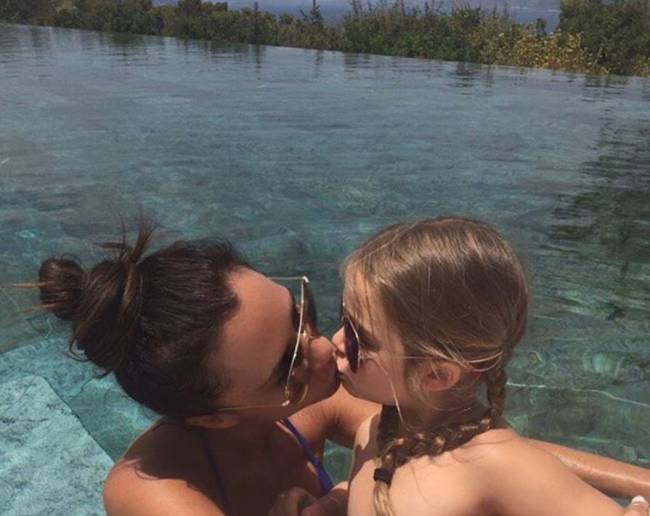 Controversy around the practice has been stirred after Victoria Beckham posted a picture of her kissing her 5-year-old daughter on Instagram.
Whilst the image has garnered more than half a million likes on the site, not everyone has been supportive.
One commenter wrote: "It's nice but you're not supposed to kiss you're children on the lips. I'm not trying to be rude but it's true."
"Not a fan of kissing my kids on the lips..That's just me," another person said.

But not everyone felt uneasy about the picture, with some defending her.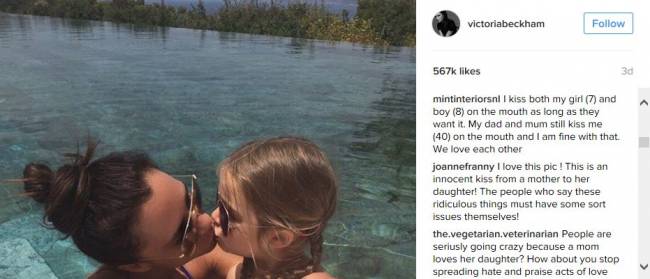 Social etiquette expert Liz Brewer weighed in on the issue, telling BBC trending: "Normally with a member of your family you don't kiss on the lips unless it's your husband. With children, I wouldn't have thought it's a particularly good habit to get into but it's her child and she's at liberty to do what she thinks is best.
"I would be uncomfortable doing that and I think most people would be. If she feels it's appropriate, so be it. I wouldn't say it sets a particularly good example."
The backlash over this controversial image echoes that seen when a picture of a dad cradling his sick son was posted online, which some labelled as inappropriate.
Snapped by mum Heather Whitten, the touching photo showed dad caring for his sick son Fox in the shower.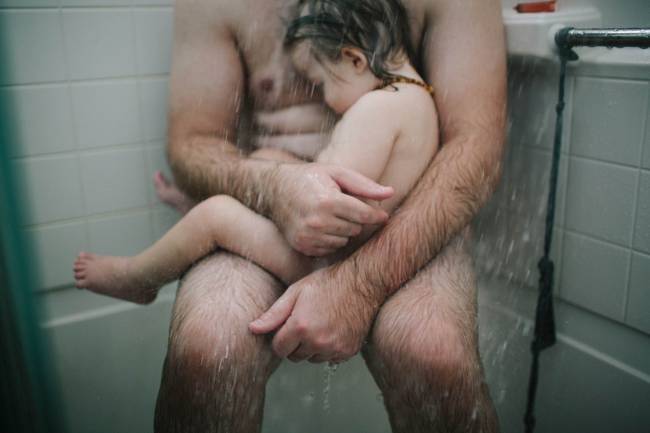 The image went viral earlier this year despite being repeatedly removed from Facebook.
But the snap was flagged for nudity repeatedly and removed from the site several times after being reposted.
Talking about the backlash, photographer and mum Heather said: "I was taken aback by how many people missed the story or didn't even look past the nudity to find the story. They were just hung up on them both being nude and being in the shower. I had crossed a line. It was too intimate. It shouldn't be shared publicly. But, I disagree."
What do you think? Do you think you should kiss your children on the lips or is it too intimate?