Jamie Oliver reveals that his eldest daughters witnessed his wife Jools giving birth and even helped by cutting the umbilical cord
Jamie Oliver and wife Jools have welcomed their fifth child.
Their new son was born in the Portland Hospital in London on Monday.
The 41-year-old TV chef revealed his eldest daughters had witnessed the birth and had even cut the cord.
Jamie announced the happy news on Instagram with a snap of the baby boy swaddled and asleep on Sunday.
He wrote: 'And then this just happened guys !! IT'S A BABY BOY !! Everyone in the Oliver family is very surprised and beyond happy.'
'He arrived safely, mum / @joolsoliver was really really amazing, unbelievably composed, natural birth and my two eldest Girls got to come in at the very end as the baby was born which was amazing to witness very very emotional,' he added.
'8 lbs ( that's 16 packs of butter for you bakers out there) anyway were all hitting the hay it's been a long day big love… bless a little baby boy Woop Woop!!!!
'And love to all you mums out there how amazing you are it blows my mind …. Big love jamie o p.s no baby names yet …….'
Jools, also 41, took to Instagram to share a picture of herself breastfeeding the baby and wrote: "Little baby boy Oliver has arrived we are so very happy, blessed, grateful and totally in love all over again and so very proud of our two eldest daughters who cut the cord Jamie was my hero (no name yet)!!! XXXX (sic)." The couple announced their baby news in March when the couple posed for photographs on the red carpet at the London premiere of Eddie the Eagle.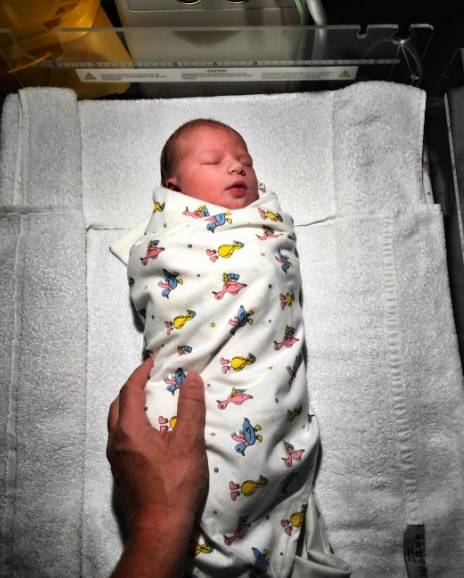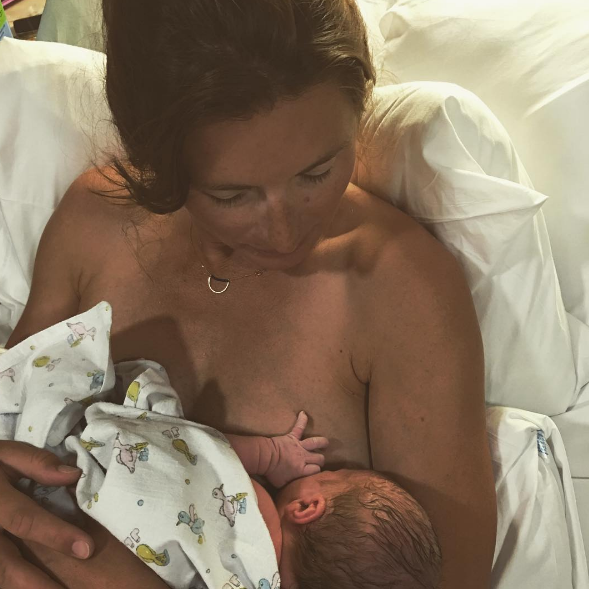 Speaking at the event the chef said that he imagined the couple would have a couple of kids but never thought they would have five.
The couple admit their youngest son was not expected and while Jools was pregnant Jamie announced that this baby 'will be the last one. It is just getting ridiculous otherwise.'
Jools, however, previously admitted her wish for another sibling for their children Poppy Honey, 14, Daisy Boo, 12, Petal Blossom, six and Buddy Bear, five.
Her husband found fame through TV series The Naked Chef in 1999 but Jools now has her own children's clothing line, Little Bird.
The couple met in 1993 and tied the knot in 2000, before welcoming their first daughter two years later. Jools conceived her first child using IVF but had the other four naturally.