Leading internet safety organisation Internet Matters has welcomed comments made by Kim Kardashian West about keeping her children safe online, hoping it will help set an example to other parents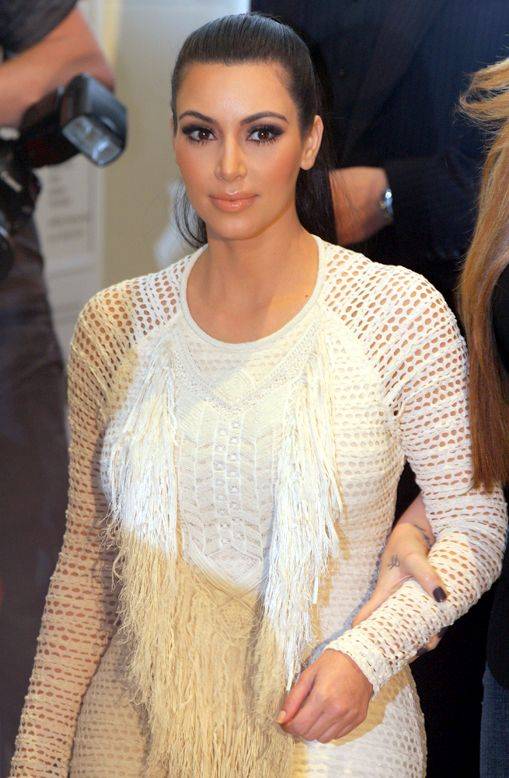 The reality TV star – who is known as the Queen of social media – spoke out on US talk show The View on Tuesday about how she will enforce strict boundaries on her children's internet use. She said: "I think that social media is one of the most important tools if you're building a brand … and just to share your life, I think it's really fun. But I didn't grow up in a world of social media." Kim, 36, says that she was "terrified" by the idea of her children being brought up in the digital age, but would teach her two children Saint, 18 months, and North, aged four, to embrace technology as they grow up and apply a technique she is already practicing in other areas of parenting. "My kids are a little too young to want it now, but I think it's so important," she says of monitoring social media use. "It's about boundaries. At home, I don't have my phone. Dinner time, breakfast time, there's no phone." Internet Matters, a not-for-profit organisation set up by the industry to help parents keep their children safe online, believes her comments will help in getting the message across to parents.
Carolyn Bunting, General Manager of Internet Matters, said: "No-one is more aware of the impact social media can have than Kim Kardashian West, whose pictures are shared millions of times over. We're pleased that she is sending out a positive message to other parents around keeping children safe online.
"As she says, social media is a force for good and has many great attributes, but it is important for parents to set boundaries for their children and keep to them, sit down and talk to your kids about what they are doing online, get involved in their digital lives and make sure they grow up with a safe internet.
"While Mrs Kardashian West has the emotional maturity to be able to handle the online world, the same cannot be said for children. It is up to parents to help children learn about the potential risks of going online, just like you'd teach them to ride a bike or cross the road."
Internet Matters has offered tip for parents on how best to limit the time their children spend online and keep them safe.
Set a good example with your own device use. Children will tend to model their behaviours on you.
Talk together about the time they spend online to better understand what they're doing, and explain your concerns.
Once you've agreed on an appropriate length of time that they can use their device, put in place a family agreement to set some boundaries and don't break them.
Then get the whole family to unplug and play by creating 'screen free' zones at home.
Technology can actually help you limit screen time. For example, the Forest app is a great tool that enables them to grow a beautiful forest of different trees each day when they don't use their phone for a set amount of time. The iPad's 'Guided Access' limits the time you can access any given app, which can be great for younger children.
Carolyn added: "Our research has found that children aged between 11 and 16 post an average of 26 times a day, and eight out of ten children admit they go over the daily time limit set by their parents.
"Setting boundaries on your children's technology can seem daunting, as it's sometimes difficult to know how much screen time is too much. But if you're constantly trying to divert their attention from Snapchat to have a conversation, then it's probably time to moderate their usage.
"However, it's not just the quantity of screen time that parents should consider, but also the quality of time spent online. Setting a simple limit on screen time might not work on its own. Make the time count by understanding what they are doing online and sharing some of these online activities with them.
"Rather than being anti-social, lonely and isolating, screens can be social, connecting and creative. Playing games together, looking up new places to visit or learning about a new app are great ways to share screen time in a positive way."
Internet Matters is an independent, not-for-profit organisation which aims to help parents keep their children safe online. It was founded by the UK's four major broadband providers; BT, Sky, TalkTalk and Virgin Media, with the BBC and Google joining as partners in 2016. Internet Matters is an Executive Member of UKCCIS (UK Council for Child Internet Safety) and an industry expert working with The Royal Foundation Taskforce on the Prevention of Cyberbullying, founded by the Duke of Cambridge. It was awarded a grant from the Department for Education, supporting anti-bullying app tootoot, to help combat bullying in schools.
For more information and step-by-step advice on how to keep your kids safe online, go to internetmatters.org.