Millions of families who are "just about managing" are on the tipping point of falling into poverty, a new report warns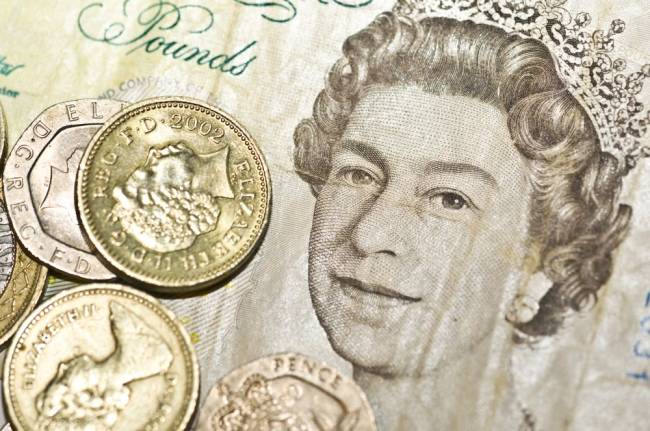 The Joseph Rowntree Foundation said the number of people living below an adequate standard of living had increased by four million to 19 million over the past six years.
The increase has been driven by rising living costs, while incomes have stagnated, research found.
The price of a minimum "basket of goods" has jumped by up to 30% since 2008, but average earnings have only gone up by half that amount, said the report.
Record employment is not enough to help families reach a so-called minimum income standard – calculated by the Centre for Research in Social Policy on what households need to have an acceptable standard of living.
Campbell Robb, chief executive of the Joseph Rowntree Foundation, said: "These stark figures show just how precarious life can be for many families.
"Government focus on people on modest incomes is welcome, but it cannot be at the expense of those at the poorest end of the income scale. It must remember just about managing today can become poverty tomorrow.
"This could be a very difficult time for just managing families as rising inflation begins to bite into finely balanced budgets.
"The high cost of living has already helped push four million more people below an adequate income, and if the cost of essentials such as food, energy and housing rise further, we need to take action to ease the strain.
"The Government can help in next month's Budget by allowing families to keep more of their earnings and ensuring benefits and tax credits keep up with the rising cost of living."
Matt Padley, of Loughborough University's Centre for Research in Social Policy, one of the report's authors, added: "Our report has shown a steady growth in the numbers of people with too little income.
"Unfortunately, the conditions to the end of the decade still look unfavourable for these groups.
"With forecasts of rising inflation, slowing wage growth combined with cuts to tax credits, the outlook is set to be highly challenging for families whose low incomes mean they are, at best, only just managing to make ends meet."
TUC general secretary Frances O'Grady said: "This will come as no surprise to working people.
"They can see in their pay cheques that wages haven't fully recovered since the financial crisis.
"There's a problem here and the Government needs to do something about it.
"The Prime Minister needs to tell us what her plan is to get wages rising faster."
Debbie Abrahams, shadow work and pensions secretary, said: "This report makes clear millions more people are struggling to make ends meet as a result of this Government's seven wasted years of austerity.
"If the Tories were serious about supporting families on low incomes, they would start by reversing cuts to in-work support that will see some working families worse off by £2,600 a year."
A Government spokesman: "A million workers have had a pay rise thanks to our national living wage, and we have delivered the fastest wage growth for the lowest paid in 20 years, taken millions of people out of tax altogether and frozen fuel duty for seven years in a row."