Too many men are having procedures that damage their sex lives and cause incontinence, research warns
A study backed by the research wing of the NHS has found that more than 1,500 men with small prostate cancers had the same 99% survival rate after a decade for those who had had surgery, radiotherapy or simply monitored the tumour. It is the most common cancer in men in the UK, with over 47,000 new cases diagnosed every year.
It's the first study to compare active surveillance, surgery and radiation in a group of men whose PSA tests indicate their levels are a little high. A PSA test is a blood test that can detect the early signs of an enlarged prostate.
The research looked at the cases of 1,643 men, who agreed to be randomly assigned to one of the three treatments, and to be followed for 10 years.
Experts said the results published in New England Journal of Medicine, were "extremely reassuring" for men.
Dr. Freddie Hamdy, professor of surgery and urology at University of Oxford and lead author of the study, said, "It's a global problem that patients are over-treated. In the end, we're giving them good news. If you have this kind of cancer, you're going to have to wait a long time for that to damage your health and affect your mortality in any significant way."
There were some observed differences in the men. The active surveillance group had twice as much progression of their prostate cancer, including metastases to other tissues including bone and lymph nodes, than men who were assigned to surgery or radiation. But more cancer doesn't always mean higher risk of death, as this study found.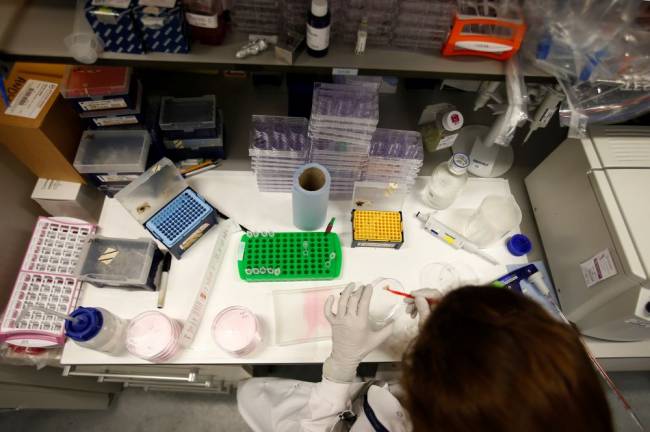 "These results tell me that active surveillance is still a fairly safe way to go," says Dr. David Penson, chair of urologic surgery at Vanderbilt Medical Center and spokesperson for the American Urological Association. "But it underscores the fact that we are going to have to select the right patient."
The aggressiveness of the prostate cancer, how advanced the disease is, as well as a man's overall health status are likely all factors that will help determine if active monitoring is the right option.
For older men who may be unhealthy and already suffering from other health issues, the findings should reassure them that they likely won't need to take immediate action if they are diagnosed with prostate cancer. They can choose active monitoring since they are more likely to die of other causes.
But for younger, healthy men diagnosed with the disease, the choice might be harder. Over time, their cancer is more likely to spread, and they will more likely need to treat it with hormonal therapy after surgery or radiation.
Anne Mackie, director of Public Health England screening, said the results would give "key information" to men and their doctors when managing a prognosis. "Many men will develop some form of prostate cancer that would not have caused harm in their lifetime – but might have unnecessary treatments as a result of screening that can have major side effects."