Becoming a father has many positives, but does that come with less intimacy?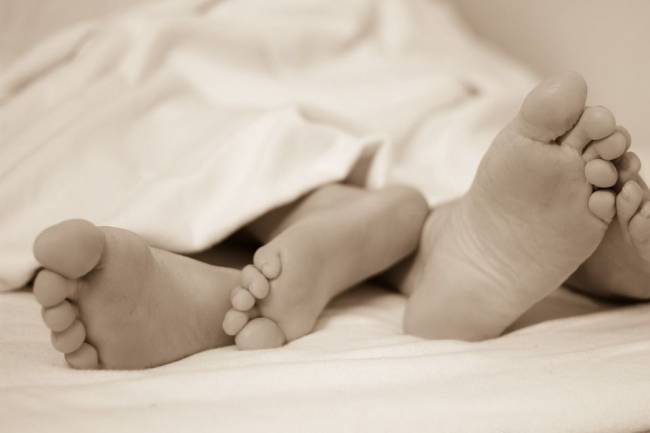 After having a baby, fathers can create a stronger bond with their partner but may have less sex, a survey suggests.
The research for the National Childbirth Trust (NCT) found that 44% of new dads felt they had a closer relationship with their partner after the birth.
A further 19% felt they had a stronger bond with their partner.
Some 15% felt they and their partner now had a shared goal or purpose in life, while one in 10 had a greater appreciation of their partner.
But a fifth (21%) of men reported less sex or intimacy, with some saying tiredness and sleeping in separate beds was having a negative impact.
Around half (53%) felt a lack of time was having a negative impact on their relationship, particularly less time alone together or "couple time" (38%).
One in 10 (11%) also said less leisure time was having a negative effect on how they felt.
Of more than 200 new fathers surveyed, less than a twentieth (6%) said their relationship had been negatively influenced by their baby becoming the centre of attention.
NCT head of research, Sarah McMullen, said: "We've got some mixed news for dads – more family time can mean less couple time. Your relationship may flourish but your sex life may not.
"It's very common for relationships to go through phases where you or your partner lose interest in sex, or life just gets in the way.
"The dynamics of a new family can mean there is less intimacy between a mum and dad but over time the relationship is often stronger than before."
NCT suggests planning date nights, finding new ways of expressing affection until both partners feel ready for sex, and talking openly.