Married life can be challenging – especially when you run a marathon hours after tying the knot.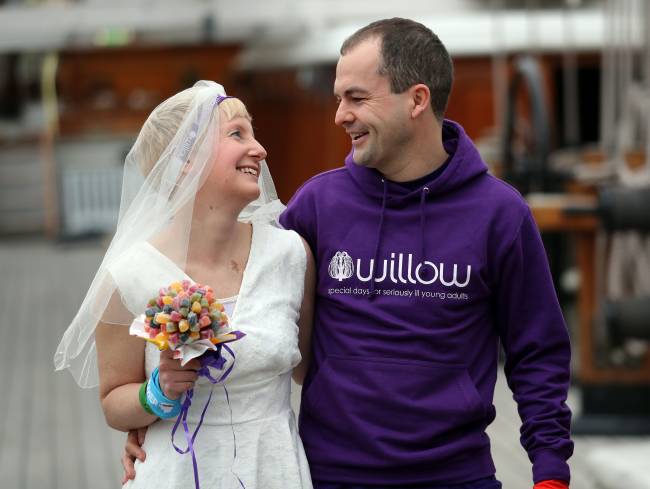 Jackie Scully and Duncan Sloan began their time as man and wife by rushing from the altar to the athletes' starting point for the 2017 London Marathon.
The bride combined a white wedding dress with brightly-coloured running shoes as she boarded the Cutty Sark, in Greenwich, with her soon-to-be husband.
On the deck of the historic ship, the couple exchanged their vows more than three years after they first got engaged.
For Ms Scully, it marked a high point at the end of a turbulent few years in which she battled with breast cancer.
The 35-year-old, who has now completed treatment, beamed alongside her tracksuit-clad groom as their relatives watched on.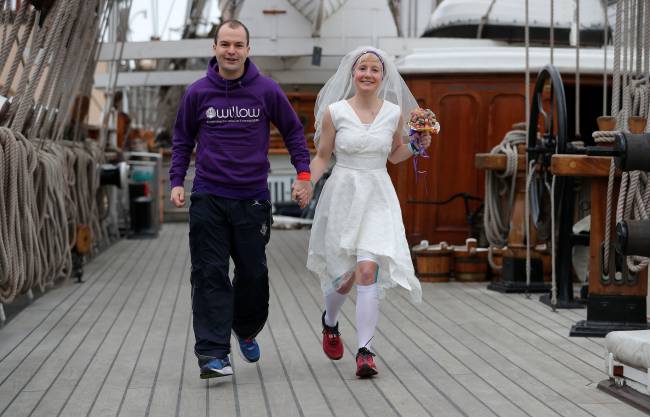 They then went straight to the nearby starting line, ready to compete in the 26.2-mile challenge to raise cash for Breast Cancer Care and Willow Foundation.
Jogging alongside them will be Ms Scully's father and her cousin.
Finishing the marathon will not be the start of a restful honeymoon as the couple then plan to walk the Great Wall of China for Breast Cancer Care.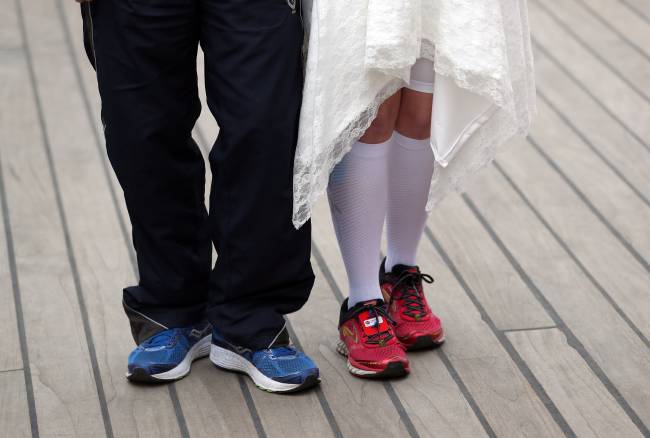 Mr Sloan finished the London Marathon just shy of three hours and 30 minutes, with his new bride crossing the finishing line in under six hours.
She told the Press Association: "I ran though chemo, volunteered and gave back to the two charities, Willow and Breast Cancer Care, which gave us back our smile and reminded me I didn't have to be a cancer patient I could be a human being too, that was really important to me.
"This morning, I stood on that start line and I didn't know if I would even make a mile because of the injuries I've been through.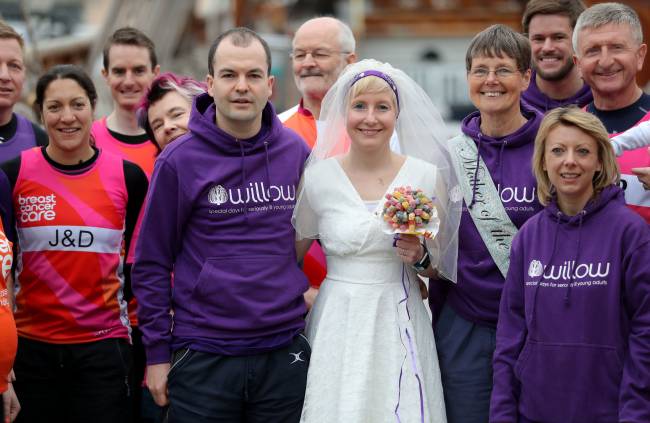 "I've had my leg rebuilt 10 years ago, on top of breast cancer, so I've had quite a few hurdles to overcome."
Fighting back tears, she added: "Crossing that line today, I really feel I've made a statement for all those people who think they can't.
"For all those people who are stuck at the bottom of the stairs and think they can't climb up and that means a huge amount to me."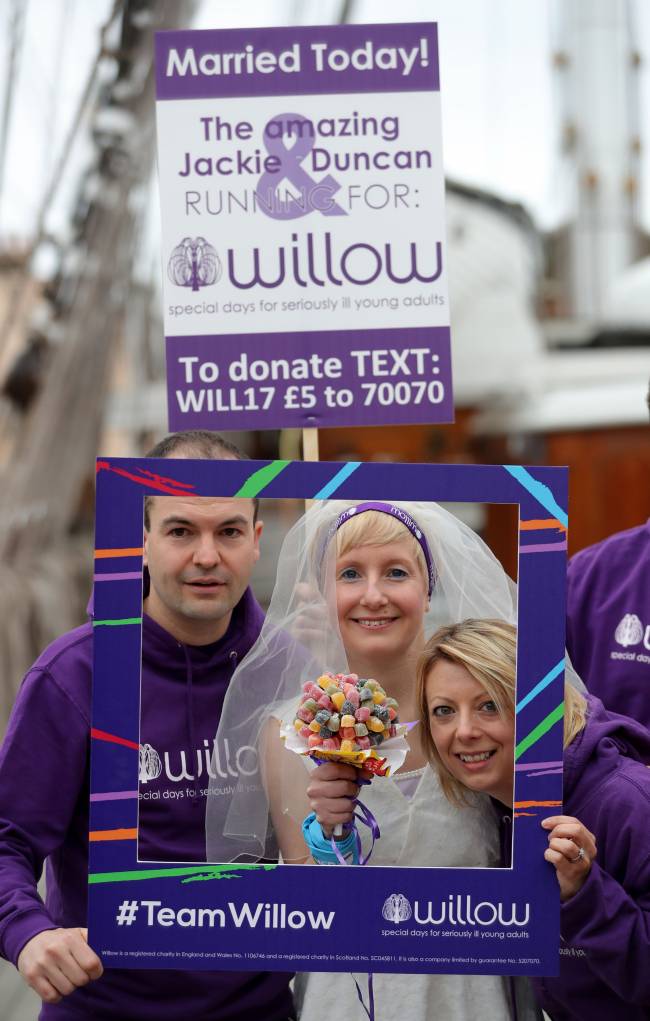 She hailed her wedding dress as "amazing" race day kit and recommended "fancy dress was the way to go".