Spending on filling children's Christmas stockings this year is set to soar as almost a third (*32%) of UK parents admitted they have spent anything from £30 up to £50 per child on small stocking fillers alone, according to a new study from UK parenting resource Families Online. A far cry from the traditional stocking contents of yesteryear, which might have contained items such as a handkerchief, knitted item and a Satsuma, today's stocking fillers are far more elaborate and expensive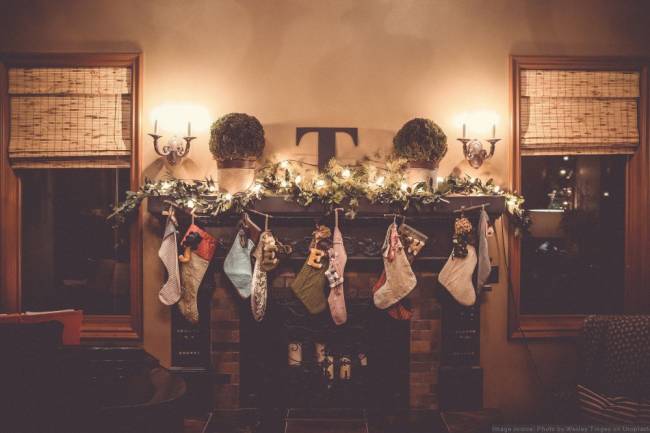 Nowadays we look at stocking fillers as nice extras to complement the main presents we buy for our children. Yet, spending on stockings today seems to show no sign of slowing with some parents even admitting they spend over £100 on stocking contents (5%).
Almost 1,000 parents across the country took part in the survey and a resounding 95% of parents agreed that Christmas is expensive for families today. When asked how much they usually spend on main Christmas presents for their children in addition to stocking gifts, more than a third (35%) said they usually spend from £250 up to a whopping £500 per child. When it comes to splashing the cash, 3% of parents said they spend £750+ on their child's presents at Christmas.
When asked why they choose to spend a certain amount of money on gifts for their children, nearly half of parents (45%) said that they 'love Christmas' and they buy as many presents as possible for each of their children. A further 20% said that 'Christmas only comes once a year' and that they enjoy splashing out on their children at this time of year.
But not everyone agreed with this approach, 13% of parents told Families Online that they don't buy lots of gifts for their children and they don't agree with spending lots of money on presents as they get plenty from relatives anyway. A further 22% of parents said that they believe Christmas is too commercial and that it shouldn't be about how much you spend.
With year-round sales and popular promotional campaigns such as Black Friday and Cyber Monday, more parents are buying gifts earlier in the year and over an extended period of time.
Faye Mingo, Marketing Director at Families Online believes that the way we shop for Christmas gifts has changed over the years, "As parents we pick up bargains throughout the year and sometimes forget what presents we have already bought, only to remember when it's too late. Most parents, including myself, love Christmas, we enjoy giving gifts to our children and we're prepared to spend as a result, even if that means spreading out the cost over a longer period.
The Christmas stockings of 2017 are certainly very different not just in contents and value but also in meaning from years ago…
Victorian age: stocking fillers were the main gift at Christmas during this period and ranged from home-made gifts such as jams, preserves and home-made sweets. Some parents included a lump of coal (for luck), a shiny penny, hair ribbons, cloth-peg dolls, paper windmills, marbles and fruit in children's stockings.
Second World War: rationing and unavailability of goods made stocking fillers more difficult during this period, so they had a 'make do and mend' approach. Stockings often contained knitted items such as slippers or gloves, brooches made from scraps of wool or old cutlery, embroidered bookmarks, home-made sweets, a doll made from old stockings etc.
Popular stocking fillers for 2017:
Books
Sweets and chocolate
Lego
Gadgets
Electrical toys
Novelty socks
Stationery and craft
Games, puzzles, cards
Small toys
Collectible surprise-inside figures
About the survey
Independent survey commissioned by Families in December 2017. Total sample size = 967 UK parents surveyed independently online.
About Families
Families Online is the trusted go to online resource that connects parents with a wide range of hyper-local activities and events across the country. Families Online inspires family adventures, recommends relevant local activities and offers advice on essentials from finance and food to health and education.