Adults should get to grips with social media and help their children open up about online bullying, campaigners have said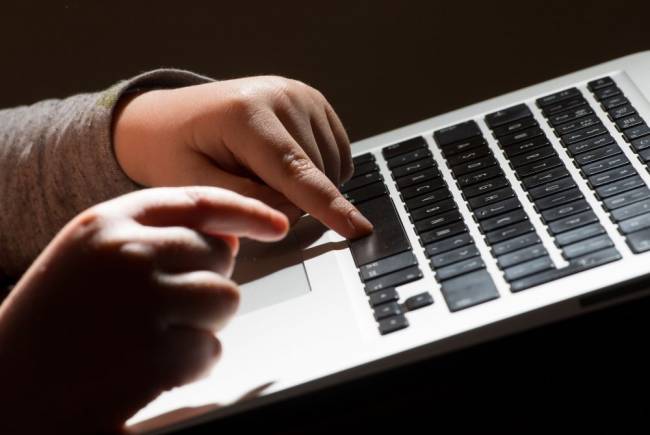 Psychologist Dr Linda Papadopoulos urged parents to learn how to navigate Facebook, Instagram and Snapchat and guide children "by the hand" until they are old enough to manage alone.
It comes as research by safety group Internet Matters found parents are more worried about cyber bullying than children being bullied face-to-face.
One in five parents (18%) said their child had received "cruel comments" online, the survey of 2,000 adults with children aged between nine and 16 found.
Almost two thirds (65%) were concerned about their child being targeted on social media sites, while 46% were worried about face-to-face bullying.
Most parents (68%) said bullying over body image was their top concern, with 17.4% of boys and 15.7% of girls being teased about the way they look.
Dr Papadopoulos, an ambassador for the Internet Matters campaign, said parents must "understand the platforms" children are interacting on.
She told the Press Association: "This idea that, 'I don't get Instagram' or 'I don't get Snapchat'… If your kid is on it, get it. Understand it.
"Understand the way that they might engage on it and through that, discuss with them what the potential issues may be.
"Then eventually, as they become more competent, as they get older, then you can put them down, hold them by the hand, and eventually let go."
Dr Papadopoulos described online bullying as "different and perhaps more insidious", citing behaviour such as humiliating hashtags and being intentionally cut out of photographs as being upsetting for youngsters.
She said: "I think, partly because it's on your phone, you can never leave it. There's no respite, you can't get away from it."
But she warned against restricting children's access to the internet, saying it could put them off opening up about the issue of bullying.
She said: "For children, their online identity is very core to their emotional health and their offline identity as well."
Natalie, 27, told how her son has had a "really horrible time" at the hands of bullies, who targeted him at school before bombarding him with "explicit" written and voice recorded messages on Xbox Live.
Describing her 11-year-old's experience, she said: "It's been an awful journey.
"I think because it started in school and followed him home, and we weren't successful in working alongside the school in nipping it in the bud, he's had a really, really terrible time.
"There's been times when he said he'd sooner die than go to school."
The Nottingham-based mother said she had spoken to her son about the risks before he joined the gaming platform, which helped him open up about the abuse he was receiving.
She said: "Having those chats, I think is the single only thing that meant he could come to us, because he had that line of communication already open."
Internet Matters is asking parents to discuss the issue of cyber bullying with their children over the half-term period as part of its #Pledge2Talk campaign.