Being lonely could lead to poor sleep, a new study suggests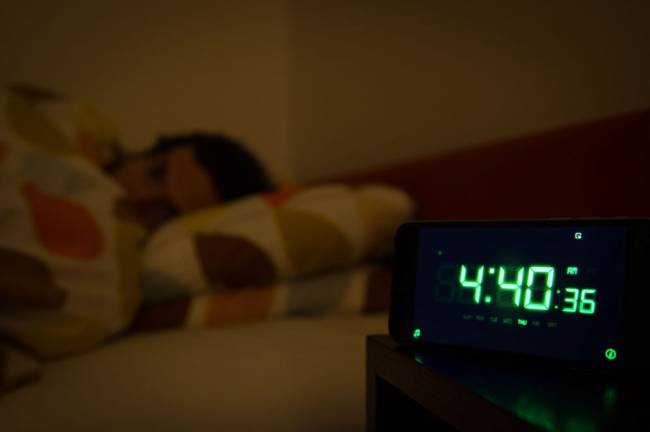 Researchers found that young adults who were lonelier reported worse overall sleep quality.
The study, published in the journal Psychological Medicine, examined both self-reported loneliness and perceived loneliness of more than 2,200 British young adults.
Experts from King's College London also analysed the sleep quality of the 18 to 19-year-old participants.
They measured loneliness by scoring responses to four questions: How often do you feel that you lack companionship?; How often do you feel left out?; How often do you feel isolated from others? and How often do you feel alone?
They also assessed participant's sleep quality in the past month, including the time it takes to fall asleep, sleep duration and sleep disturbances.
Overall 25-30% reported feeling lonely sometimes, with a further 5% reporting frequent feelings of loneliness.
They found a "modest but robust" association between loneliness and poorer sleep quality.
The link held true even after researchers took into account symptoms of mental health problems such as depression and anxiety, which are commonly associated with sleep problems and feeling lonely.
"Diminished sleep quality is one of the many ways in which loneliness gets under the skin, and our findings underscore the importance of early therapeutic approaches to target the negative thoughts and perceptions that can make loneliness a vicious cycle," said Professor Louise Arseneault from the Institute of Psychiatry, Psychology and Neuroscience at King's College London.
"Many of the young people in our study are currently at university, living away from home for the first time, which can compound feelings of loneliness.
"It is therefore important that they receive appropriate support to address these feelings before they turn into severe mental health problems."
Timothy Matthews, who also works at the Institute, added: "We also found that past exposure to violence exacerbated the association between loneliness and poor sleep, which is consistent with the suggestion that sleep problems in lonely individuals are related to feeling unsafe.
"This makes sense as sleep is a state in which it is impossible to be vigilant for one's safety, so feeling isolated from others could make it more difficult to sleep restfully, and even more so for individuals who have been exposed to violence in the past.
"It is therefore important to recognise that loneliness may interact with pre-existing vulnerabilities in some people, and that these individuals should receive tailored support."