After his wife Chrissy Teigen received a flurry of abuse on social media for going out to dinner leaving their new-born baby at home, singer John Legend tweeted: "Funny there's no dad-shaming."
John Legend has leapt to the defence of his wife after she faced criticism on social media.
Model Chrissy Teigen first came under fire when the couple went out for dinner just over a week after they welcomed their daughter Luna Simona Stephens into the world.
The following day Chrissy took to twitter to share some of the posts directed at her:

Some of the commenters abused her for not being at home bonding with her new-born baby.
Others suggested that women should not leave the house so soon after birth "because they smell of child birth".
However, Chrissy did pick up support from her fans after sharing the comments.
Soon after though she received more backlash on US Mother's Day when she shared a snap on Instagram of herself in shorts and a crop top.
Some said it was insensitive to other new mothers.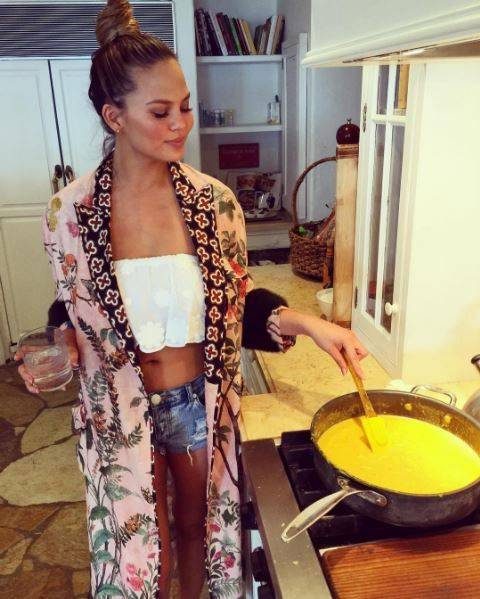 This led to more online comments, with one person saying:
"Chrissy you are gorgeous and are very lucky to have snapped back so quickly but I gotta say it feels a little insensitive when for mere mortals this is a huge battle to regain. You look amazing, you are one of the few, be sensitive to those that see you and aren't so lucky."
Throughout all of this, no one has said anything negative to her husband and the multi-Grammy award-winning artist does not think this is fair.
The songwriter vented how angry he was about the issue on twitter: "Funny there's no dad-shaming. When both of us go out to dinner, shame both of us so Chrissy doesn't have to take it all. We'll split it."

Subsequently he has been picking up lots of support on the social media site.
Many users have responded saying that neither parent should be 'shamed'.
Lynne Guire said, "New parents especially need a break", while Katie said, "Thank you for addressing the lack of dad shaming. New parents, male or female have the same responsibility. Adult time is needed".
Another user called Andie replied to Legend's tweet saying, "Dads also never get called out for referring to caring for their own children as "babysitting".
On Mother's Day John Legend shared an Instagram photo of their daughter Luna saying that she is lucky to have Chrissy as a mother.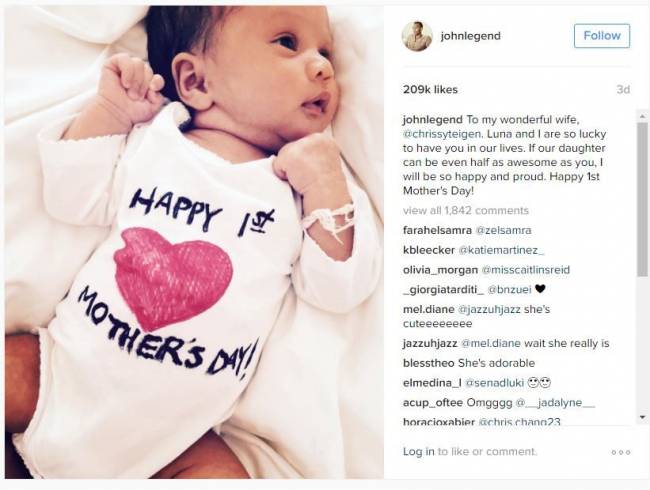 The couple, who have been together for seven years, and married for three, recently opened up about their difficulty conceiving a child.
They opted for an in vitro fertilisation treatment (IVF), but faced some backlash for admitting they selected a female embryo.
This is despite it being a decision offered to many couples going through IVF.