The prestigious tennis tournament now has even more meaning for Marcus Willis and fiancée Jenny Bate
It was undoubtedly a career high for the 25-year-old.
But now the part-time coach has told Hello! magazine that becoming a father was even better than his recent tennis triumph.
"It's a dream come true, I'm really excited. Wimbledon was amazing but this is the best thing to come out of it."
Willis, who is now ranked 437, had been set to quit tennis when he met his now fiancée Jenny Bates in February and she convinced him to keep playing.
He went on to beat Lithuanian Ricardas Berankis during Wimbledon, setting up a second round match against long-time hero Federer.
And weeks after his surprise run at the tournament ended proposed to Bate.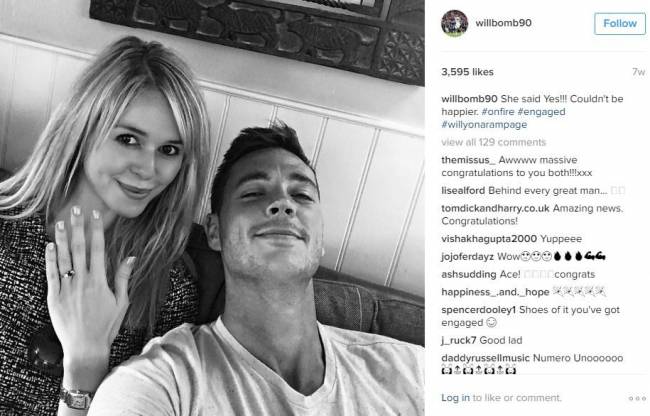 The 30-year-old divorced mother-of-two told the magazine: "We think the baby was conceived after the Berankis game."
Bate added that she had never seen her fiancée's "light up more" then when she told him she was pregnant.
"He said, 'This is the best news, it's better than Wimbledon'. I couldn't have wished for a better reaction."
The couple, whose baby is due on March 12, said they, "wondered if we should call the baby Roger or something Wimbledon-related. But we thought no, we'll stick to a normal name. We'll decide when we see its little face."
Read the full article in HELLO! out now