This marks the final instalment from guest blogger Lee Sharp, founder of FamiliesRecommend.
This week we visited Alnwick Garden in Northumberland. When my wife suggested it, I wasn't keen. I mean, a garden? Why would I want to visit a garden? I don't know a daisy from a daffodil. But since we had done trains last week, I thought I should be more generous.
However, I am pleased she suggested it. It's a fab place with a massive water feature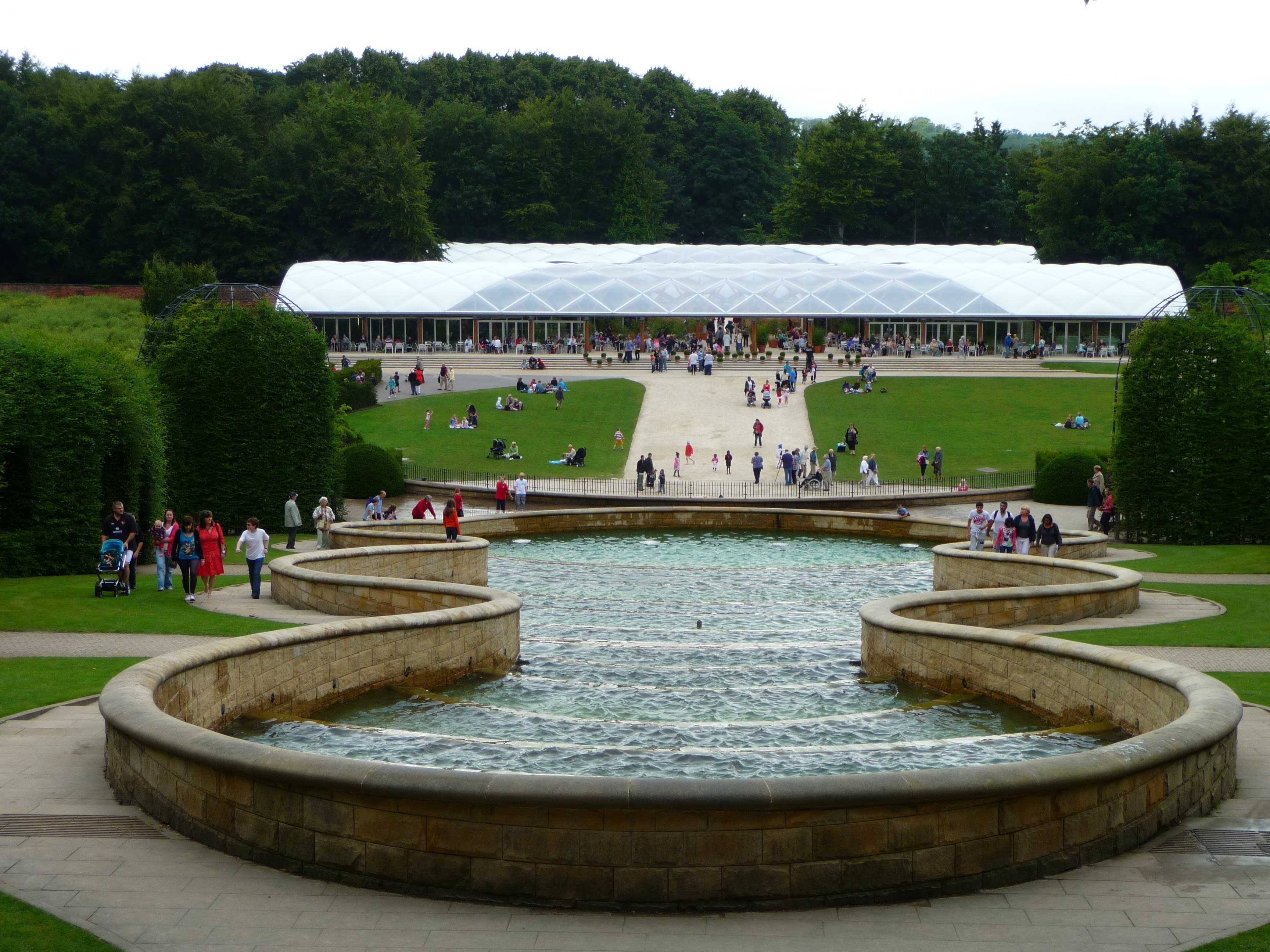 cascading down the gardens. What was great was the large amount of grassy space to picnic, sit and relax or, in our case, watch Thomas run around.
The garden is very family-centric with little pedal diggers at the bottom of the cascade to catch water in, although Thomas was too little to pedal himself but was happy to be pushed around. He loved the water displays where everyone can get up close and personal to water features and – if you are inclined – get extremely wet. He was even persuaded to dip one foot in the pond!
There are lots of walks and you can easily spend a good few hours just wandering around. There's a poison garden (you have to be part of guided tour) but we decided it was probably too much of a risk to take a three-year-old in there. We visited the tree house (a massive structure built up in the trees) and enjoyed a coffee while the little one slept. So, my first thought of 'garden, oh no' turned to 'garden, great idea.'
However, it's not cheap, which is a bit of a downside, but then these things never are! You also have to pay for car parking, although it's a one-off fee for however long you stay.
We've had some great days out as a family and, as a dad, I am pleased that my son is experiencing lots of different things on our doorstep. I've learnt a lot from the past month, travelling away for day trips instead of a package holiday, and have put together a few things that have helped us out.
Don't travel too far if you are the only one driving. I know its dads that do much of the driving (well, it is in this family) and if you do a long journey, have a busy day and then have a long journey home, it often doesn't make for good family harmony!
Look for vouchers online for discounts or places that are free. It gets expensive when you add in entry, food and travel costs.
Take a packed lunch. It may seem a bind making it up early before you set off, but at least you'll have something that everyone will eat.
Be prepared for hidden costs: parking, snacks and the visit to the gift shop. It may seem obvious reading it, but I never seem to know why I've spent as much in a day as I normally do in a week.
Try different things. Alnwick Garden was great even though I totally didn't fancy it. We all had a lovely day out, despite my misgivings!