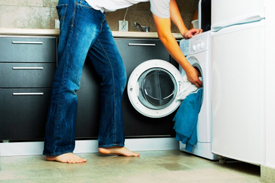 He will probably kill me for blogging about this but J still struggles with bedwetting.
I know throughout childhood most kids go through a stage of wetting the bed but we have definitely surpassed that phase of childhood development – even if we wake him up before we go to bed he can still have an accident later in the night. As parents, we have worried about this delicate issue because in the wife's family there is a history of type 1 diabetes. 
I know that bedwetting alone is not a major factor for what is often called juvenile diabetes but our son is constantly thirsty and often tired, both of which can also be signs to look out for. So this week saw us take a trip to the Dr's to get the boy checked out. 
The Dr was brilliant, because of the history took our concerns seriously and did a quick urine sample there and then. Mercifully no sugar was found so we can rule diabetes out, thank goodness, but that doesn't mean the end to the bedwetting of course.
In England, it's estimated that:
1 in 6 five-year-olds regularly wets the bed (regularly is defined as at least twice a week)
1 in 10 seven-year-olds regularly wets the bed
1 in 14 10-year-olds regularly wets the bed

1 in 100 18-year-olds regularly wets the bed 
So we begin further investigations and in a few weeks will take the little chap to the bedwetting clinic (not its proper name but it's what we've called it!) to see what can be done. 
J came home bizarrely excited because he might have to have a special bedwetting alarm or some other interesting contraption; but if truth be told the one bit of information that he liked the most was the fact that bedwetting often runs in the family and in most cases the father had a history of bedwetting too!! 
If you are worried about Type 1 diabetes then check out Diabetes.co.uk. 
Or if you want to know more about bedwetting check the NHS Choices website.