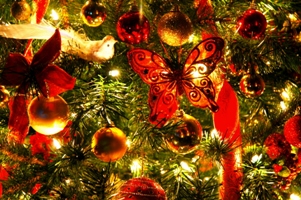 This week's blog is more of a question; how do you as a dad stay connected to your family? 
In the build up to Christmas I have found myself feeling, at times, like I'm this figure that floats in and out of our little family unit; that I'm not fully connected to all the preparations that are taking place around me; is that just me or what? 
If I'm honest – I think it's more than just the Christmas prep that goes on around me. In the revealing light of my honest contemplation I have come to realise that it's easy for me to disconnect, to allow family life (the deep stuff not the day-to-day matters) to just unfold with little or no input from me. 
I don't think that the blame for this lies with the wife or kids; I'm not stuck in the TV advert where mum is the catalyst for Christmas arriving in the house. It's not the wife and boys who are juggling lots in life and feel mentally exhausted when they get home. 
I'm taking time this week whilst I'm on holiday, prior to working Christmas, to look afresh at how I connect both physical and emotionally. I'm asking myself questions such as what is it that makes my wife and kids feel like they have access to me, that they get to bond with me, that we are all linked together. 
If you have any suggestions or comments on how you connect to your families I would really like to know. There is a form thread here that you can post on. 
I really want to get this one right.