A few days ago I embraced the opportunity to get out of the office and go for a walk through my favourite part of DadTalk Towers. Though I'd share it with you!
I have walked down this path hundreds of times.To be honest I've walked down it so often now that I'm unaffected by its natural beauty and whimsical charm. I feel that I know every bend, dip, jutting out root. I've seen it littered with snowdrops and peppered with bluebells. I know this path and in some way this path knows me! But today as I wondered along its freshly mulched trail I felt compelled to look up, so I did.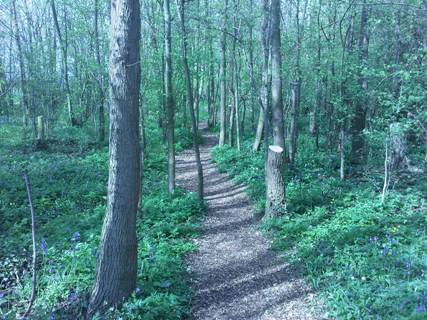 I had never appreciated the canopy of crisscrossing branches above my head or the height to which they soared heavenly.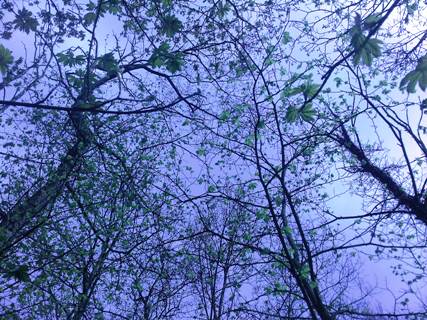 I stopped to notice the miracle of fresh new growth as leaves uncurled and buds broke into life.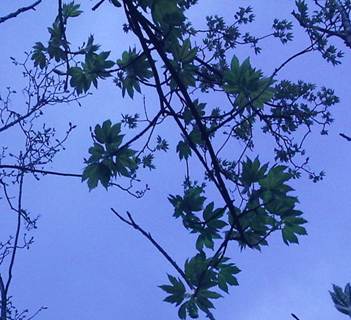 I saw things from a different prospective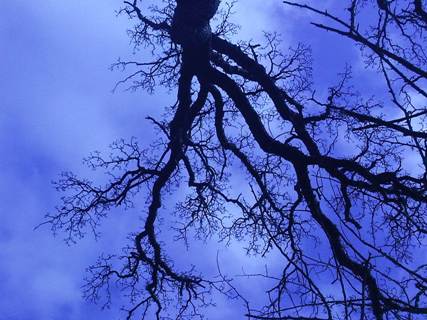 And I saw the sky.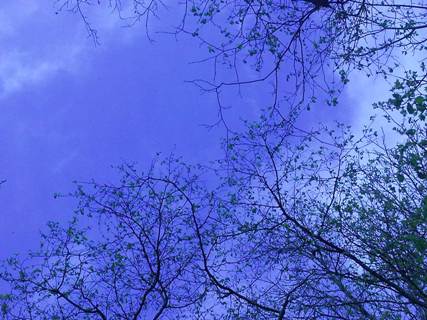 What I'm taking away from my little saunter that day is that 7 years into this role of being dad, I'm in danger of unknowingly falling into the rut of everyday parenting. Of walking the same path each day and not really engaging, noticing or hearing but unwittingly assuming and overlooking. I'm in danger of failing to reach all the potential that I have as a dad to engage with my sons. I'm in danger of missing my boy's fresh new explosions of growth that will take them from one season of life to the next. There is always opportunity to see things from a new prospective if I choose to look up from the daily routine and re focus. Each day offers me the fresh possibility to head for new horizons, to see the bigger picture that sits like the wide open vastness of sky over who I am as Jasper and Harvey's Dad.
The view is amazing so why not look up today and get re-envisioned!