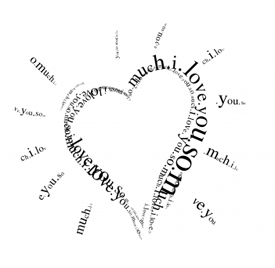 One of the things I look forward to each day is the five or 10 minutes I get with the boys after I've read them their bedtime stories; they are all snuggled down under their duvet and lying next to them, my head on their pillow, we chat. 
The topic of conversation varies from night to night and son to son. Harvey and I might chat about a particular highlight of his day, it might be something he watched on TV, playtime at school or occasionally it might even be about something deeper like what he thinks and how he feels. Tonight's topic however was all about frogs and tadpoles as he had just read me his school reading book on that very subject – which of course now makes him an expert in the field of amphibians. Whatever the subject is though I love chatting with Harvey as he nods off. 
In contrast Jasper and I talked on a totally different level tonight because tonight's chat started with him asking me a question.  He's asked questions before and I love that they come from a place of inquisitiveness and thirst for knowledge. But tonight's question was one of those life questions that as a parent you never really feel ready for; Jasper asked why there is sickness in the world.   
My sister was diagnosed with breast cancer a few months ago and this week has been a tough one for her resulting with the need for her to stay in hospital due to high blood pressure and an infection. Jasper's question is rooted in his need to make sense of the world he lives in, I totally get that, I mean he's asked me before about the clients I work with at the Nightshelter;  wanting to know why people are homeless and why people take drugs.  I actually find those types of questions factually easy to answer but sickness and pain, especially when it's someone they love, wow, that's a hard topic to discuss with anyone, but especially tough to an eight year old. 
I'm not sure if there is a right response to pillow chat questions of that calibre but I found myself telling him that life can be hard at times and that we may never full understand some of the circumstances and situations we face but there is one thing in life that gets us though those kinda times and it's called love. I know that sounds cheesy but think about it for a moment. Love is the one thing that you can cling to at times when life sucks; whether it's you expressing love or you receiving the love of those around you. We chatted for more than our normal 10 minutes about love being a verb, a doing word, an action. We talked about how as a family we always love one another through sickness and pain whether its cancer or a grazed knee.  I kinda get the feeling that tonight's chat was one of those foundation ones; the kinda father son chats that is about building the framework for Jasper to hang life on. I hope I got it right.