LARGEST ADVICE & SUPPORT WEBSITE FOR DADS
ONE MILLION USERS PER YEAR
FORUM OF OVER 26,000 MEMBERS
Through direct engagement with Dads we can support them to be better informed about, be better prepared for, and successfully resolve a whole range of difficulties or concerns that they might encounter during their fatherhood journey.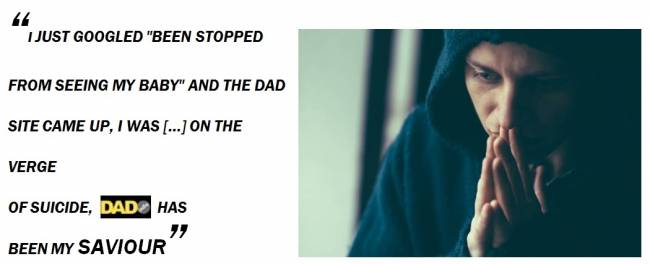 This also has a much wider impact in improving a Dad's parenting capacity, relationships, and confidence in their role.

It empowers them to be able to make informed decisions which will benefit themselves, their children and families.