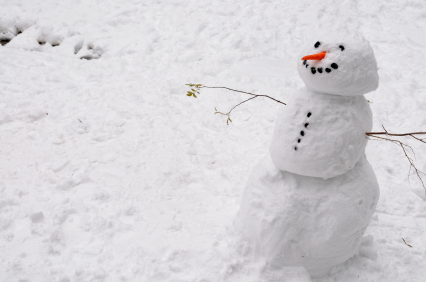 I imagine Sunday in our house was pretty much like that of many others families around the UK. We woke up to white, crisp, untouched, tempting, deep snow!
It began snowing around 7.45pm on Saturday and by the time the boys woke up at 6.30 the day was pretty much going to be about one thing and one thing alone; all previous plans had literally been hijacked by the white stuff.
There is something about kids and snow, the way they suddenly feel the need to leave their world of technology and dive out the door, the way they can summon up the energy to be outside for hours at a time when they are normally too tired for fresh air, the way arguments/tantrums/sibling rows are kept at bay as sharing and togetherness reign supreme!  Yes snowy Sundays seem to cause a total transformation in my boys which rocks!
We met up with some friends down by the river and fun was had building a snow lady (ask mum!!) and making snow angels until fingers were numb and toes turning blue.  Then back home for hot drinks and a bite of lunch. These are the kind of family days I love, a little bit of spontaneity,  fun and two totally knackered little boys all ripe for a snuggle and a movie. 
Oh yes I love a snowy Sunday!